Arcueid Brunestud (アルクェイド・ブリュンスタッド, Arukueido Buryunsutaddo?) is the princess of the True Ancestors. She is the main heroine of Tsukihime -A piece of blue glass moon- and the Tsukihime Remake series.
Profile
[
]
Background
[
]
Arcueid Brunestud is the White Princess of the True Ancestors. The title of Brunestud was given to those True Ancestors capable of manifesting the Millennium Castle Brunestud, and has been likened to be the vampire royal family, although this is not strictly true. The True Ancestors were a race of beings copied from Type-Moon, the ultimate being of the moon, also known as the Crimson Moon. Long ago the will of the planet had no defense mechanism against humanity, nothing to keep them in check. Thus the Crimson Moon came down and offered to help the planet make a race of ultimate beings to rule over humanity, thus resulting in them being the "consciousness of the planet".[3][4]
She is a True Ancestor who, around the year 1200, spawned naturally, as True Ancestors always do. It was soon discovered that her specs were a far above the True Ancestor standard. It was decided impromptu that she was to be educated for anti-corrupted True Ancestor purposes. She woke up only to kill corrupted True Ancestors, and went to sleep after defeating her target.[1][5]
As the executioner, she did not have any vampiric impulses, and the rest of the True Ancestors also believed she had none. Somewhere along the cycle of her killing Demon Lord duties, she was tricked by the mage Roa into drinking human blood, causing her to go haywire. After killing all the True Ancestors who raised her, she regained her sanity and locked herself in the Millennium Castle. After that, she formed a new cycle where every time Roa reincarnated, she would visit the world outside the castle, punish him, and return to sleep.[1][6]
Arcueid finally managed to destroy Roa's original body, although it took an alliance with the Burial Agency to do it. Roa was not killed however, as he had managed to master reincarnation, and constantly reincarnated into host bodies he chose before his deaths. These host bodies were chosen for a mix of social standing (rich families with influence) and the physical/magical potential of the body. After destroying Roa's original body, Arcueid went to sleep and awoke only to kill Roa's reincarnations constantly, but was never able to destroy him and get her power back as he would simply reincarnate each time. At the time of Tsukihime, Roa had reincarnated 17 times, with his last reincarnation being SHIKI Tohno.
Appearance
[
]
She has the appearance of a female teenager around 16-17. Her real age is about 800-900.[1] Arcueid has short, golden blonde hair and piercing crimson red eyes, wearing plain clothing (often a white turtleneck sweater, a blue skirt, black tights, and boots). At the time of the French Incident and when Roa first met her, Arcueid had much longer hair.
Arcueid is seemingly capable of changing the form of her clothes at will, as seen in the Ciel Route True End when her clothing rapidly change until she gains her Red Arcueid outfit.[7] As Red Arcueid, she gains a complete appearance of how Classic Arcueid looks, only with an open gap on the right side of her skirt, which causes it to resemble her EXTRA counterpart's outfit.
Personality
[
]
Not the best person to have as an ally and the absolute worst to have as an enemy.[1] This princess is a killer machine who never experienced anything other than fighting and doesn't care for "useless" matters. Or rather, was.[1] That said, the total time she's been active is less than an year. She's a genuine bloodsucker who came to Souya town in pursuit of the vampire Roa. An invigorating heroine with looks and a personality unbecoming of a vampire, who gets killed by the protagonist in her introduction scene. She gets interested in Shiki's murder skills and asks him for his help.[1] She has no desire to threaten human society, instead hunting other vampires known as Dead Apostles.[8]
After suffering through a traumatic experience, a naively innocent side of her was somehow released. She now lives as a free-spirited, almost childish princess.[8] She's Chaotic Good. Introverted (extroverted when it comes to Shiki), cheerful, and active. Since her appearance is stuck in an late teens form, her mental age is also not matured. Not caring about details is in her personality. She got happy-go-lucky ever since Shiki killed her, but she still has her vast knowledge and dry humor (her logical nature as a True Ancestor), resulting in an unbalanced personality, carefree yet intellectual.[1]
After being broken as a True Ancestor beyond repair, she grew greatly interested in Shiki, and this interest eventually developed into affection, which was taken to extreme level of loving Shiki's life, so she wants to protect not only Shiki himself, but also everything Shiki approves. Except when she is rampaging or awakened. In Ciel's route, the awakened Arc's directive was to first obtain Shiki, and only then respect his life. And to obtain Shiki, she chose the frightening method of eliminating all obstacles.[1][7]
Arcueid does everything in her power not to drink Shiki's blood, which nearly occurs several times in game as he is practically the only human at night with her, and she has problems controlling her Vampiric Impulses (吸血衝動, Kyūketsu Shōdō?) after being drastically weakened by Shiki's attack. She doesn't want to drink blood, as she doesn't want to become a monster that feeds on humans in order to survive.[9][5]
As Red Arcueid (暴走アルクェイド, Bōsō Arukueido?, Berserk Arcueid), due to the effects of coming back from a "certain incident" (in Type Lumina, this incident was Shiki killing her - much like he did when they first met in the original Tsukihime series), her vampiric impulses and overwhelming desires have taken over. Controlled by pure emotion, her words and actions are quite dangerous, but her underlying personality remains mostly unchanged. The only big difference is her increased selfishness and changed attitude toward humans.[10]
Role
[
]
Tsukihime
[
]
Arcueid Route
[
]
In her own route Moon Princess, Arcueid acts as the heroine.
Ciel Route
[
]
In Ciel's route Rainbow in the Night, Arcueid acts as one of the main antagonists, along with Noel.
Melty Blood: Type Lumina
[
]
While pursuing her greatest enemy, she arrives in Souya, where Shiki lives. Although a fateful encounter awaits her and Shiki, a story of an earlier possibility is about to unfold.[8]

Abilities
[
]
As the White Princess of the True Ancestors, Arcueid is one of the most powerful characters in all of TYPE-MOON. Arcueid was developed with the purpose of becoming the strongest True Ancestor. While there are different levels of power in the True Ancestor hierarchy, Arcueid, as a sublimation on the level of the First True Ancestor, Crimson Moon, is beyond all of the other True Ancestors.[1] As the most powerful True Ancestor ever, she possesses super speed, strength, durability and resistance to attacks she has experienced before, higher power during the night and her most potent weapon that is her Marble Phantasm.
Combat
[
]
Her specs are far above the True Ancestor standard.[1] She is incredibly powerful and very capable in close combat, and despite being a vampire, is able to survive in direct sunlight.[8] Arcueid can freely turn her hands into claws for combat like other vampires, allowing her to easily shred opponents. She can move at tremendous speeds, and her physical strength is easily able to overwhelm opponents.[11] Once she taps into her full power, Arcueid can easily deflect projectiles such as Seventh Holy Scripture: Blaze's bullets or even a 2 million volt thunderstorm of lightning magecraft, via distorting the space and gravity around her caused by concentrated, meaning she doesn't even have to try to avoid them. Arcueid is also capable of attacking with a blast of concentrated energy, and making the air itself attack her opponents without having to lift even a finger.[7]
Arcueid can also conjure vines and chains for combat. During Arcueid and Shiki's fight with Vlov, she chained Shiki onto one of the blocks with her vines, with the vines later converging onto the other debris, coming together into an aerial pathway.[12] Tapping into her full power causes flowers, vines and other vegetation to sprout whenever Arcueid takes a step. At the True End of the Ciel Route, when Arcueid has recovered most of her strength, the effect is strong enough to cover an entire city block in creepers in a matter of seconds.[7] Her Arc Drive, Melty Blood (メルティブラッド?), has Arcueid bind her foe with vines then ferociously slash them to pieces with her claws.
Alongside the limited form of immortality granted by her race, she has developed a resistance to most Conceptual Weapons and magecraft like Runes and Kabbalah. She is hard to kill during the day, and she is almost invulnerable at night, her power reaching its peak during the full moon. During the night, she technically "has no death", so all of her lines and points of death disappear. It is possible to see them if she is weakened, and removing her connection with the planet by killing part of the world around her allows for Shiki to view them clearly even at night. She can regenerate most wounds rapidly, but her time during Tsukihime leaves her unable to do so while trying to hold back her bloodlust. Arcueid can create another body, even if the previous one has been completely destroyed, as it can be considered a form of resurrection.[11]
She has Mystic Eyes that enchants the souls of those who the user looks at and of those who looks at the user, granting her the ability to plant suggestions and paralyze people in place. The color of her eyes changes to gold when they are active, thus revealing her as possessing the Mystic Eyes of Enchantment.[11][13] Her Luminous Body's Mystic Eyes are in a different league from a Dead Apostle. Even if someone does no meet her gaze, in simply by being "seen" by the Princess, their whole body will freeze up and be captivated.[7]

Prior to their next fight with Vlov, she states to Shiki that if they wait three days, she can regain enough of her power to take Vlov Arkhangel down.[12]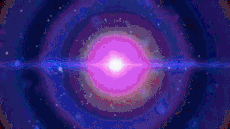 An ability possessed by the Nature Spirits that are the planet's sense of touch, allowing them to reconstruct the world through probability alteration. By connecting their will to the world, they can transfigure it into whatever environment they imagine. However, the same cannot be done with things like humans or animals, which exist independently of the world. Imagination realisation is purely the ability to freely transform one's surroundings.[14]
During her fight with Roa, Arcueid activates her trump card to change the corridor's shape to become an ethereal crystallized form of itself. This disables Roa's Magecraft Foundation, sealing him in a confined space that is visualized as a cube that appears before Arcueid, then proceeds to swipe her claws over it, causing Roa's body to be disintegrated.[13] This is portrayed through her Last Arc Marble Phantasm - Seal (空想具現化・事象収納?).
The reason why the Millennium Castle suddenly appeared in the city of Souya in the Ciel route is simply because Arcueid willed it into existence.[14][7]
Backup
[
]
Arcueid receives backup from the planet as part of the Counter Force. She has the ability to increase her fighting power to one level above those she faces while drawing upon it, and it is said to be virtually unlimited. The World provides Arcueid with just enough power to overpower her opponents.[7] As she receives backup from the planet, it can be said that the limits of her actions are the limits of nature itself.[15][4] When she is active, her output is "always limited to one degree above the opponent", but that is not an expression of her all-powerfulness. In the case that the limiter known as the physical body is taken away from her, and that her mental activity is not weakened, suppression over her power is undone. The Magical Energy hidden within the physical body is diffused, and the limit on the energy drawn from the Earth's surface is undone.[7]
An ability of the True Ancestors, the planet's sense of touch. The conceptual and physical storage of things reared on the planet's surface. Every creature that has appeared on the face of the planet——it is something that requisitions textures.[16]
Compared to the Authorities of Divine Spirits, it is an ability on the same level, but since this is an Authority of the planet it is a 'system' rather than a 'skill'. The gravitational sphere that appeared at Arcueid's feet when she entered her Luminous Body was of a scale great enough to store the entire planet's Texture.[16][7] Roa explains Arcueid's Event Storage is leveling of spacetime, describing how the city has been confiscated and become metaphysical. He refers to it as Arcueid's Principle.[7]
Luminous Body
[
]
Rapid expansion (急膨張?) (InflationWP (インフレーション?)), a phenomenon more simply called Luminous Body (光体?).[17][7] It is what in Astronomy is called Inflation, a phenomenon indicating the beginning of the universe.[7] While originally staying in the planet's interior, the "soul" meant for prolonged management of the planet leaks onto the surface, a system failure that should never happen.[7]
An excited state only possessed by True Ancestor royalty. When a True Ancestor's body is completely destroyed by some means, this reaction is said to occur. It was the result of Arcueid, a "small yet massive being", losing the container called 'body' and consequently having the compressed magical energy released, causing the scale of her existence to expand. Arcueid's consciousness exists at the core of the light, but since the barrier called 'body' doesn't exist, it is a state where among the excess amount of magical energy "an image of herself as she imagines it" is projected and diffused.[17][7] Roa describes the Luminous Body as a 'system' for the world to reset the environment, one not to be used for one's own feelings. Once it started to walk, it is no longer the world's will, but just a single "Lifeform".[7]
The Luminous Body's surface was indeed hot, but it did not have enough heat to burn the skin, in addition, it had a definite texture. It existed as proper matter. When seen as a landmark from afar it did not seem to be a lifeform, but the impression when touching it directly with one's fingertips was different. The feeling was that of "tough rock" but also "flowing water". Though the Astral Body's skin was certainly tough, it was not the toughness of rock, but rather something smooth and pleasant. As though a beautiful porcelain of sorts.[7]
A never before observed amount of Magical Energy density. The heat of the absorbed events are being condensed until the extremum. It was, so to speak, a type of Principle. All the information in the region was compressed to the 10 to the power of minus 35 meters extremum. The Celestial Egg will cause absolutely no irregularities as long as it is within the inner sea of the planet, the Conceptual Dimension. However, when it appears materially, the vast amounts of energy are not possible for the extremum to contain, and it rapidly expands.[7] Due to the Event Storage, the city is becoming an uncertain world upon Arcueid entering her Luminous Body state. Approaching Arcueid, the world's center and furthest depths, is difficult. It seems the world itself is showing discretion, and distancing itself away from her. Roa likens it to a conveyor belt.[7]
If a True Ancestor still brimming with magical energy is imperfectly destroyed, it will reemerge through just the energy that had been stored within its body and destroy human settlements in the form of a calamity, as a revenge mechanism. Inflation does not occur with Arcueid having her power stolen by Roa and fatally wasting away, but the Arcueid in Ciel route who killed Roa, was troubled by the bug that was her love for Shiki, and could no longer control her bloodsucking impulse could cause this phenomenon. Or rather, ended up causing it.[17][7]
Other Capabilities
[
]
Whenever Arcueid faces down an enemy with the full intention of annihilating them, the atmosphere around her physically becomes more oppressive. Various people have described themselves as suffering actual physical pain merely from being the target of Arcueid's killing intent.
Arcueid was capable of tending to Shiki's wounds by using the remains of Vlov to patch him up.[12]
In Red Arcueid's Arcade Route ending, Arcueid traps Shiki in a dream world.[18]
Development
[
]
Conception and creation
[
]
Takashi Takeuchi designed Arcueid after idea of an un-vampire-like vampire. He also states that she is "not the best person to have as an ally and the absolute worst to have as an enemy". Her long skirt form at the second half of Ciel's route was meant as little surprise. It goes to show how much he can't let go of his habits.[1]
References
[
]
↑ 1.00 1.01 1.02 1.03 1.04 1.05 1.06 1.07 1.08 1.09 1.10 1.11 1.12 1.13 1.14 1.15 1.16 1.17 1.18 1.19 1.20 1.21

[] Tsukihime Material I - CHARACTER Profile: Arcueid Brunestud, p.6-13

Arcueid Brunestud


Gender: Female

Age: 17 (self-proclaimed)

Blood type: Unknown

Height: 167cm

Weight: 52kg

Birthday: December 25th (self-proclaimed)

Alignment: Neutral Good

Likes: Movies, novels, going out, at home dates, Shiki's verbal abuse, kitties

Dislikes: Snakes, boredom, pollution, Shiki's verbal abuse

Natural enemy: Mystic Eyes of Death Perception, Retrograde Canal



Comment from the illustrator: True Ancestor, a vampire born as one. One of the main heroines in A Piece of Blue Glass Moon, and the poster girl for Tsukihime as a whole. A character designed after idea of an un-vampire-like vampire. Not the best person to have as an ally and the absolute worst to have as an enemy. Her long skirt form at the second half of Ciel's route was meant as little surprise. It goes to show how much I can't let go of my habits.

Explanation: A True Ancestor who, around the year 1200, spawned naturally, as True Ancestors always do. It was soon discovered that her specs were a far above the True Ancestor standard. It was decided impromptu that she was to be educated for anti-corrupted True Ancestor purposes. She woke up only to kill corrupted True Ancestors, and went to sleep after defeating her target. Somewhere along this cycle, she was tricked by the mage Roa into drinking human blood, causing her to go haywire. After killing all the True Ancestors who raised her, she regained her sanity and locked herself in the Millenium Castle. After that, she formed a new cycle where every time Roa reincarnated, she would visit the world outside the castle, punish him, and return to sleep. This princess is a killer machine who never experienced anything other than fighting and doesn't care for "useless" matters. Or rather, was.

The main heroine of the story. She has the appearance of a woman around 16-17. Her real age is about 800-900. That said, the total time she's been active is less than an year. She's a genuine bloodsucker who came to Souya town in pursuit of the vampire Roa. An invigorating heroine with looks and a personality unbecoming of a vampire, who gets killed by the protagonist in her introduction scene. She gets interested in Shiki's murder skills and asks him for his help. She's Chaotic Good. Introverted (extroverted when it comes to Shiki), cheerful, and active. Since her appearance is stuck in an late teens form, her mental age is also not matured. Not caring about details is in her personality. She got happy-go-lucky ever since Shiki killed her, but she still has her vast knowledge and dry humor (her logical nature as a True Ancestor), resulting in an unbalanced personality, carefree yet intellectual.

After being broken as a True Ancestor beyond repair, she grew greatly interested in Shiki, and this interest eventually developed into affection, which was taken to extreme level of loving Shiki's life, so she wants to protect not only Shiki himself, but also everything Shiki approves. Except when she is rampaging or awakened. In Ciel's route, the awakened Arc's directive was to first obtain Shiki, and only then respect his life. And to obtain Shiki, she chose the frightening method of eliminating all obstacles.

アルクェイド・ブリュンスタッド


性別:女性

年齢:17歳(自称)

血液型:不明

身長:167cm

体重:52kg

生日: 12月25日(自称)

属性:善性・中立

好きな物: 映画、小説、おでかけ、お部屋デート、志貴の暴言、子猫

嫌いな物: 蛇、退屈、環境汚染、志貴の暴言

天敵: 直死の魔眼、逆行運河



COMMENT from STAFF
「真祖」と呼ばれる生まれながらの吸血種。本作『-A piece of blue glass moon-』で描かれるメインヒロインであり、月姫という物語全体の顔役となるキャラクター。
吸血鬼らしくない吸血鬼、という着想でデザインされたキャラクターです。
味方でいてくれてもそれなりに大変なんですが、敵にしたら空前絶後に大変なことになりました。シエルルート後半でのロングスカート姿は、ちょっとしたサプライズのつもりで用意しましたが、やっぱり慣れ親しんだ感じありましたね。(武内崇)

EXPLANATION
西暦1200年頃、他の真祖たち同様に自然発生した真相だったが、そのスペックが他の真祖たちより遥かに優れたものである事が判明。 気頃、 対「堕ちた真祖」用としての教育を施される事となった。
彼女は堕ちた真祖を討つ時のみ眠りから起こされ、目標となった真相を討つ時のみ眠りから起こされ、目標となった真相を倒しては眠りにつく、という事を繰り返していたが、その過程で魔術ロアに騙される形で人間の血を吸い、暴走を引き起こす。
自分を育てていた直祖たちを殺め尽くしたのち、正気を取り戻した彼 女は自らを「千年城」に封じ込める。
その後はロアが転生するたびに千年城から外界に赴き、処罰しては成 に戻って眠るという事を繰り返していた。
戦闘しか経験した事がなく"無駄"という事柄を知らないキラーマシー ンみたいなお姫さま――だった。

本編のメインヒロイン。女性、外見年齢は16〜17才前後。実年齢は 800〜900年ほど。といっても、実際に活動していた時間は1年に満た ない。吸血鬼ロアを追って総耶の街にやってきた純正の吸血種。吸血鬼 にあるまじき外見・性格をしており、登場するなり主人公に殺されるさ わやか系ヒロイン。志貴の殺人スキルに興味を持ち、協力を求めてくる。
中立・善。内向的(志貴に関わる事なら外向的)、陽気、能動的。外見 午前の十代後半で止まっている為、精神年齢も成長していない。細かい のスにしない、さっぱりした性格。志貴に殺されてからは人のヌボ く」な性格になるが、本人の豊富な知識とドライさ(真祖としての合理性) もあり、お気楽なのに理知的というアンバランスな性格になっ ている。

真祖として壊れてしまった彼女は志貴に大きな関心を持つようになり、やがて愛情に発展するが、究極的な話『志貴の人生を愛している』ので志貴本人は当然として、彼が良しとする。ただし、暴生時、覚醒時はそのかぎりではない。
シエルルートの覚醒アルクは『まずは志貴を手に入れて、その後に彼の人生を尊重する』というものに。応責を手に入れるまでの過程で、邪魔者はすべて排除しようというおっかなさ。

↑ 2.0 2.1 2.2

[] TYPE-MOON Fes. Official Pamphlet 10th Anniversary Q & A Booklet:


Q: What do the Quality/Quantity/Composition of Regression to the Age of Gods mean in Beowulf's profile? Do Ploys, Arcueid, and Heroic Spirits have such designations? And what would their number be?

Q: What do the Quality/Quantity/Composition of Regression to the Age of Gods mean in Beowulf's profile? Do Ploys, Arcueid, and Heroic Spirits have such designations? And what would their number be?

A: Regression to the Age of Gods represents the extend at which they are capable of reproducing the Mysteries that existed on Earth before True Magic. Consider it to be like that, their own style of Magical Circuits. Quality represents "how distant from what humans are capable of" their pure Mysteries are. Quantity represents power. The higher the quantity, the greater the degree of influence over the surrounding environment. Since Beowulf only has a quantity of C, he can only display his power to an individual, or over a village.
Composition represents the era of the "Mystery". In terms of magecraft, it would be like Rune, Kabbalah, Black Magic and such.
Ploys are not of Age of Gods, so they cannot be assigned a number in Regression to the Age of Gods.
For Arcueid... Princess Arcueid should qualify. "Quality: B Quantity: A++ Composition: Before Common Era, pseudo-deified natural phenomenon"

Q:べオのプロフィールにあった神代回帰の質/量/編成とは何ですか?プロイやアルクや英霊にも同じものがあるのでしょうか?だとしたらその数値は?

A:神代回帰は、彼らが魔法以前の地球にあった神秘をどれだけ再現出来るか、といった基準と思ってください。彼ら風の魔術回路ですね。質は高ければ高いほど"人の手に離れた"混じりけのない神秘となり、量はその出力。量が高いほど周囲への影響は大きくなります。量がCのべオは個人や村ぐらいしかその権能を誇示できません。
編成はどのくらいの年代の神秘を為せるか、というもの。魔術でいうならカバラや黒魔術か......という種別です。
プロイは神代のものではないので「神代回帰」の測定は当てはまりません。
アルクは......姫アルク状態ならアリ。「質:B 量:A++ 編成:西暦以前までの、擬神化される自然現象」といったところ。

↑

[] Tsukihime Material I - GLOSSARY: True Ancestor, p.100-101

True Ancestor
The original bloodsucking species.

One of the races of so-called nature spirits, fairies independently established by the planet as its sense of touch. A completely different species from the originally human Dead Apostles, no religion's purification ritual works on them, nor does sunlight faze them — they are beings infinitely close to immortality.

As they receive backup from the planet, it can be said that the limits of their actions are the limits of nature itself. If the planet is thought of as a single organism they are like its white blood cells, regarding the humans who consume nature as an element that must be exterminated.

In the same way that humans perceive the vampires who prey on them as "evil", from the standpoint of the True Ancestors it is the humans who enjoy the blessing of nature all the while plundering its resources that are "evil".

真祖
はじまりの吸血種。
星が自らの触覚として独立させた妖精、
霊と呼ばれるモノの一種族。
元が人間である死徒とは完全に異なる種であり、あらゆる宗教的な浄化儀式は通用せず、陽光をものともせず、かぎりなく不老不死に近い存在。
星からのバックアップを受ける彼らの活動限界とは自然界そのものの限界と言え、地球を一個の生命体と考えた場合には彼らは白血球のような物であり、自然を食い物にする人間を駆逐すべき要因だと見なしている。
人間が自分達を捕食する吸血鬼を『悪』だと捉えるように、真祖にとっては、星の恩恵を受けながら資源を略奪する人間は『悪』……という事なのだろう。

↑ 4.0 4.1 Tsukihime -A piece of blue glass moon- - Rainbow in the Night route - Day 9: "Bow of the Skies I"
↑ 5.0 5.1 Tsukihime -A piece of blue glass moon- - Moon Princess route - Day 11: "Vermillion, Crimson Moon II"
↑ Tsukihime -A piece of blue glass moon- - Moon Princess route - Day 14: "The Lunar Princess"
↑ 7.00 7.01 7.02 7.03 7.04 7.05 7.06 7.07 7.08 7.09 7.10 7.11 7.12 7.13 7.14 7.15 7.16 7.17 7.18 Tsukihime -A piece of blue glass moon- - Rainbow in the Night route - True End - Day 14: "Stone without End"
↑ 8.0 8.1 8.2 8.3

Melty Blood: Type Lumina - Arcueid Brunestud - character profile

A royal member of the vampire race known as the True Ancestors. After suffering through a traumatic event, a naively innocent side of her was somehow released. She now lives as a free-spirited, almost childish, princess. She is incredibly powerful and, despite being a vampire, is able to survive in direct sunlight. She has no desire to threaten human society, instead hunting other vampires known as Dead Apostles. While pursuing her greatest enemy, she arrives in Souya, where Shiki lives. Although a fateful encounter awaits her and Shiki here, a story of an earlier possibility is about to unfold.

↑ Tsukihime -A piece of blue glass moon- - Moon Princess route - Day 10: "Vermillion, Crimson Moon II"
↑

Melty Blood: Type Lumina - Red Arcueid - character profile

Due to the effects of coming back from a "certain accident," her vampiric impulses and overwhelming desires have taken over. Driven by instinct, she arrives in a lowly human city. Controlled by pure emotion, her actions and words are quite dangerous, but her underlying personality remains mostly unchanged. The only big difference is her increased selfishness and changed attitude toward humans.

↑ 11.0 11.1 11.2 Tsukihime -A piece of blue glass moon- - Day 4: "Infernal Sanguine River I"
↑ 12.0 12.1 12.2 Tsukihime -A piece of blue glass moon- - Moon Princess route - Day 5: "Infernal River of Blood II"
↑ 13.0 13.1 Tsukihime -A piece of blue glass moon- - Moon Princess route - Day 13: "The Lunar World"
↑ 14.0 14.1

[] Tsukihime Material I - GLOSSARY: Imagination Realisation, p.101

Imagination Realisation
Marble Phantasm.

An ability possessed by the nature spirits that are the planet's sense of touch, allowing them to reconstruct the world through probability alteration. By connecting their will to the world, they can transfigure it into whatever environment they imagine. However, the same cannot be done with things like humans or animals, which exist independently of the world. Imagination realisation is purely the ability to freely transform one's surroundings.

Moreover, the reason why the Millennium Castle suddenly appeared in the city of Souya in the Ciel route is simply because its True Ancestor lord (Arcueid) willed it into existence.

空想具現化
マーブル・ファンタズム。
星の触覚である精霊が持つ能力であり、確率変動によって世界の再構築を可能とする。自己の意志を世界と直結させる事によって、世界を思い描く通りの環境へと変貌させるのである。
ただし、世界から独立した個体である人間や動物などには直接手を加えられない。空想具現化はあくまでも環境、状況を自在に変化させる物なのだ。
なお、シエルルートにおいて総耶の街に突如として千年城が出現したのは、あくまでも城主である真祖(アルクェイド)の意志がその城を作りあげていたにすぎない。

↑

[] Tsukihime Material I - GLOSSARY: True Ancestor, p.100-101

True Ancestor
The original bloodsucking species.

One of the races of so-called nature spirits, fairies independently established by the planet as its sense of touch. A completely different species from the originally human Dead Apostles, no religion's purification ritual works on them, nor does sunlight faze them — they are beings infinitely close to immortality.

As they receive backup from the planet, it can be said that the limits of their actions are the limits of nature itself. If the planet is thought of as a single organism they are like its white blood cells, regarding the humans who consume nature as an element that must be exterminated.

In the same way that humans perceive the vampires who prey on them as "evil", from the standpoint of the True Ancestors it is the humans who enjoy the blessing of nature all the while plundering its resources that are "evil".

真祖
はじまりの吸血種。
星が自らの触覚として独立させた妖精、
霊と呼ばれるモノの一種族。
元が人間である死徒とは完全に異なる種であり、あらゆる宗教的な浄化儀式は通用せず、陽光をものともせず、かぎりなく不老不死に近い存在。
星からのバックアップを受ける彼らの活動限界とは自然界そのものの限界と言え、地球を一個の生命体と考えた場合には彼らは白血球のような物であり、自然を食い物にする人間を駆逐すべき要因だと見なしている。
人間が自分達を捕食する吸血鬼を『悪』だと捉えるように、真祖にとっては、星の恩恵を受けながら資源を略奪する人間は『悪』……という事なのだろう。

↑ 16.0 16.1

[] Tsukihime Material I - GLOSSARY: Event Storage, p.101

Event Storage
An ability of the True Ancestors, the planet's sense of touch. The conceptual and physical storage of things reared on the planet's surface. Every creature that has appeared on the face of the planet——it is something that requisitions textures.

In terms of Divine Spirits it's an ability on the level of an Authority, but since this an Authority of the planet it is a 'system' rather than a 'skill'. The gravitational sphere that appeared at Arcueid's feet when she had become an Astral Body was of a scale great enough to store the entire planet's texture.

事象収納
星の触覚たる真祖の能力。星の地表で育ったモノを概念的、かつ物理的に収納する。惑星の地表に発生したあらゆる創作物———テクスチャーの没収が行われるのだ。
神霊でいうのなら『権能』レベルの異能だが、惑星が持つ機能なのでスキルというよりシステムである。光体となったアルクの足下に現れた重力圏は地球全土のテクスチャーを収納するだけの規模を持っている。

↑ 17.0 17.1 17.2

[] Tsukihime Material I - GLOSSARY: Luminous Body, p.101

Luminous Body
Rapid expansion (Inflation). A phenomenon more simply called "Luminous Body".

An excited state only possessed by True Ancestor royalty. When a True Ancestor's body is completely destroyed by some means, this reaction is said to occur. It was the result of Arcueid, a "small yet massive being", losing the container called 'body' and consequently having the compressed magical energy released, causing her lifescale to expand. Arcueid's consciousness exists at the core of the light, but since the barrier called 'body' doesn't exist, it is a state where in this excess of magical energy "an image of herself as she imagines it" is projected and diffused.

If a True Ancestor still brimming with magical energy is imperfectly destroyed, it will reemerge through just this energy that had been stored within its body and destroy human settlements in the form of a calamity, as a revenge mechanism. Inflation does not occur with Arcueid having her power stolen by Roa and fatally wasting away, but the Arcueid in Ciel route who killed Roa, was troubled by the bug that was her love for Shiki, and could no longer control her bloodsucking impulse could cause this phenomenon. Or rather, ended up causing it.

光体
急膨張(インフレーション)。シンプルに『光体』と呼ばれる現象。
真祖の王族のみが持つ励起状態。真祖がなんらかの手段で肉体を完全に破壊されてしまった時、その反作用として起きるとされる。
『小さくて重いもの』だったアルクェイドが、肉体という筺を失った事で圧縮されていた魔力が開放され、存在規模を膨張させた結果。光の中心にアルクェイドの意識はあるが、肉体という壁がないため、その有り余る魔力量のまま『彼女が思い描く、自身のイメージ』が投影·拡散されている状態。いわば精神力だけで作られた自然現象。
『まだ魔力が有り余っている真祖』を下手に破壊してしまうと今度はその体内に蓄えられていたエネルギーのみで出現し、災害となって人間の都市を破壊する、という報復機能。
ロアに力を奪われ、衰弱死を迎えているアルクェイドではインフレーションは起きないが、シエルルートでロアを殺し、志貴への恋心によってバグを起こし、吸血衝動を抑えなくなったアルクェ

↑ Melty Blood: Type Lumina - Red Arcueid's Arcade Route - Ending