EnkiduWP (エルキドゥWP, Erukidu?), Class Name False Lancer (偽ランサー, Nise Ransā?), is the "False" Lancer-class Servant summoned by the Wolf in the True and False Holy Grail Wars of Fate/strange Fake. Lancer is one of the Servants summoned by Ritsuka Fujimaru in the Grand Orders of Fate/Grand Order.
Profile
[
]
Identity
[
]
The only friend of Gilgamesh. Born from a clod of earth, Enkidu was clay shaped by hands of the Gods, their father the king of gods, Anu, and their mother the goddess of creation, Aruru. They were neither male nor female, but merely a monster made of mud that descended onto the earth and awoke in the wilderness. They opened their eyelids in response to a voice calling to them from afar, taking in the sight of the expanses of land and sky and the towering city in the distance. The voice was unknown to Enkidu, but it was neither the maternal hand nor the paternal rebuke.[3][4][6]
Though Enkidu was given superb power, their parents were unable to give Enkidu a Soul. They had no intellect after awakening, so their existence for years afterward consisted of rushing through the wilderness with the animals. Though Enkidu had a purpose, given the task of being the chains to return the keystone, Gilgamesh, back under control of the Gods, without a soul they could only live like a feral animal. Lacking the will of a human, Enkidu's happiness came from being free in the wild, neither perfect nor flawed. They would still stop to look at the city occasionally, hearing the voice that was neither their father's nor mother's calling to them from beyond the wilds.[4]
Anu brought Enkidu a woman, the divine harlot, after despairing over their lack of rational thought.[3][4][5] The asexual lump of clay fell for the beauty of the woman, which transcended the bound between man and woman, and they spent six days and seven nights together. The mud puppet, ignorant of mankind, slowly allowed their form to approximate that of a human, which seemed to become that of the beautiful harlot sharing their food and bed with them, as if attempting to assume her beauty. Enkidu made her paradoxical beauty their own, losing much of their strength and divinity, though still retaining levels of both far above that of humanity, in exchange for wisdom and reason.[3][5] They had never looked in a mirror, so the humanoid form became a good instructor for Enkidu to learn about themself. They acquired knowledge and rational thought, all the truths of heaven and earth. Filled with the soul needed to fulfill their task, Enkidu spoke their name for the first time and the world became something extremely simple in that instant.[4]
Finally recognizing their role and task, imposing the wrath of the gods and divine judgement upon a fellow puppet of the gods, Enkidu decided to seek out the arrogant Gilgamesh. The one they found was still a child, so Enkidu had to wait until Gilgamesh reached adulthood in order to fight and reprimand him as an equal. They watched the city while waiting, hearing the familiar voice from within. While watching Gilgamesh grow by the day, Enkidu found that the king's fair nature confused them and made them question the gods' judgement. Soon, and though they understood the reason behind it, Enkidu came to realize the gods were correct, however, as Gilgamesh grew and became a tyrant.[4]
Understanding that Gilgamesh's arrogance stemmed from his solitude, Enkidu sought to reprimand him, but did not state the real reason to avoid hurting his pride. They met Gilgamesh in front of the temple of UrukWP, and both clashed in a fierce battle that lasted for several days. Gilgamesh was angered by a "clod of mud" being equal to him, humiliated that he had to use his treasures.[3][4][5][6] He soon came to enjoy the battle, however, and brought his weapons out without regret. After fierce fighting that left them both spent, each warrior collapsed to the ground without consideration for the location. Gilgamesh did so laughing, noting that there could be no winner without two corpses, and Enkidu fell in imitation of him, like a mirror.[4]
Praising each other's valor, they became peerless friends who went on to have many adventures. One of Enkidu's few achievements of the time was to have Gilgamesh make use of his treasures in battle. They combined their strength to defeat the guardian of the forest and beast of the gods, Huwawa, for the reason of protecting Uruk rather than anything to do with the gods.[4][6] Enkidu commented that the people were suffering under them, so they questioned the point of such an action. Enkidu came to understand Gilgamesh's path at that point, that the king would observe humanity's future from his solidarity.[4]
Enkidu attempted to declare that they were a tool for Gilgamesh's use, claiming that they would stand by his side until the end of the world. Gilgamesh instead called them a fool, telling Enkidu that those who live together, talk together, and fight together are neither people nor tools, but what is called a friend. Obtaining that word was precious to Enkidu, and it was in that moment that it acquired a "self" in the true sense of the word. Afterward, Ishtar proposed to Gilgamesh, but he rejected her. Angered by his insults, she begged Anu to release the Bull of Heaven to punish them.[4][6]
After working together to destroy it, Ishtar requested they be put to death for slaying a beast of the gods.[3][4][6] Her request was granted, and Enkidu, created by the gods, was unable to defy the decree. Over time, they slowly weakened and returned to clay, as Gilgamesh desperately held on to the crumbling clod in his arms. Gilgamesh was angered, exclaiming that he should have been punished instead, but Enkidu reiterated that they were only one of the numerous weapons in the king's collection. There would be no need to grieve, because he would find countless greater treasures, so there was no worth left in Enkidu to deserve any tears from the king.[4][6]
Enkidu believed that Gilgamesh was a hero who had a soul and free will since the beginning, who had true life and worth unlike their own expendable self. They always yearned for that and hated that they were such different beings despite being created by the same father. Gilgamesh exclaimed that Enkidu did have worth, declaring "In all this world, only one shall be my friend. Thus---not for all eternity shall his worth ever change." As the rain gradually let up, Enkidu returned to their original state, naught but a clod of earth in the wilderness, leaving behind nothing but the thunderous cry of the king.[4] The rest of Gilgamesh's lifetime afterward showed the large shadow cast over him from losing the sole person who understood him.[6][7]
Appearance
[
]
Enkidu's appearance is something modeled after the sacred prostitute Shamhat out of respect.[3] Lancer is able to take a myriad of forms, but their usual form is that of a sixteen-year-old androgynous person with long, beautiful hair that shimmers with a light-green color.[6] They were summoned only wearing a plain tunic, so they seem rather unremarkable compared to those normally called Heroic Spirits. Enkidu is not summoned with any items, and their clothing does not look valuable in any way. While heroes are not determined by their wealth, being summoned completely barehanded is abnormal.
It is hard to tell if Enkidu is a man or woman at first glance. Their face retains vaguely childlike features that are able to be interpreted as that of either gender. Their lustrous skin and soft features are reminiscent of a woman, but their loose tunic further obscures their sex by hiding their physique, making it impossible to see their chest and hips, and making it difficult to discern if they are even actually human. They have firm and taut limbs with rough hands and feet like those of men, and their body seems like a coiled spring ready to rocket forth.[5]
With an androgynous and neutral voice, Enkidu's face can be called beautiful and elegant despite their gender, but at the same time gives off a strange and uncomfortable atmosphere. While their face looks human, it also appears inhuman due to the fact that it looks "too perfect." While the feeling cannot be put into words and it is not immediately apparent to the eye, Enkidu's form evokes a similar feeling in the observer as a mannequin or puppets constructed by magi. Their nature becomes less apparent the more one looks upon them, but their beauty as a being of perfect harmony is undeniable. They are a paradoxical being that possesses the impurity characteristic of mankind and the immaculate perfection inherent to nature. Defying classification as man or woman, human or beast, god or demon: their body is like the velvety boughs wrapping the statue of Venus.[5]
In the April Fool Art by Riyo, they're depicted topless with nothing to obscure their chest.
Personality
[
]
Enkidu's flesh was designed so that their entire personality would be inscribed into the body itself. As such, even if a different soul inhabited their corpse, it would be recorded by the world as one of the "paths" a body created by the gods took. A path... or perhaps "circuit" is a better term. Enkidu originally didn't have a personality until he bonded with other humans and Gilgamesh himself. Therefore, what was recorded onto the Throne of Heroes was not his soul, but his physical body.[8]
Lancer seems to greatly appreciate nature, and often finds it as a relief that the world is still beautiful as ever even after being covered by cities like Uruk. They are happy to sit while their Master is resting and simply allow themself to enjoy the magnificent natural landscape and the "song of the river."[5] They enjoyed running in the wild during their days as a beast, with only the voice of Gilgamesh drawing them towards Uruk.
Even when dealing with the person who hurt their Master, Enkidu speaks serenely in a polite manner without any provocation. They follow their Master's wishes exactly without issue, leaving the magus to his own devices. At the final jeering from the magus calling their Master a mongrel, Lancer simply turns their head and looks at the magus with eyes saturated with "rejection." They instantly dissolve the malice in their eyes upon the magus' departure, and focus on their Master afterward.[5]
Much like Gilgamesh, Lancer regards their friendship highly. They held that they were a weapon in life, and that their fate was to be supplanted by the next. Any worth or mystery was to be limited only to Enkidu's age, but Gilgamesh changed those thoughts. Gilgamesh accepted a penalty of a fate of solitude thereafter, but granted Enkidu with a soul with his words. Enkidu believes that they sinned in knowing Gilgamesh, whose greatest sincerity was to remain aloof without acknowledging the strong or the weak, but in the end, Enkidu ended up leaving a lasting mar upon that integrity.[4]
Enkidu is extremely surprised upon learning Gilgamesh has been summoned, and initially cannot even believe in such a turn of fate. After calmly opening their eyes, slowly standing up, and having a brief moment of silence, a feeling of confusion, frustration, and finally overwhelming joy rampages through their chest. Enkidu believes it is destiny that they will battle once again in the Holy Grail War, and is confident that the tapestry woven between them and their King would not tear just because a fight or two. Even after a thousand melees together, their bond would remain just as strong as ever.[5]
« If you tell me to fight, I'll fight. After all, it is not like I hate fighting »
(Lancer)
Introverted, active and self-assured. Usually they just loiter like a beautiful flower; but, once it gets on the move, it becomes a frightening active monster that doesn't wait, has no mercy and shows no self-restraint.[3]
Since they are a life form born from the Earth, Enkidu also finds humans "appealing". But, because humans think of themselves as beings apart from nature due to their intelligence, they rank low as protection targets. Enkidu feels that animals and plants are existences closer to itself and will mostly take action in order to protect them, rather than humans.[3]
That being said, since it had great curiosity (intellectual craving) to begin with, Enkidu regards conversations with humans as an enjoyment. If said character has an appealing personality (a totalitarian brimming with a philanthropic mentality, but still someone who thinks of themselves foremost), Enkidu will demonstrate respect and admiration from the bottom of its heart, feeling joy in support them as a friend.[3]
Relationships
[
]
Role
[
]
Fate/strange Fake
[
]
Day 0
[
]
Lancer is summoned by a Wolf originally meant to act as a catalyst for another magus. Before the magus can slay the wolf to retrieve the Command Spells, the wolf's most basic instinct, the will to survive, causes it to let out a bellow that acts as both magecraft and a summoning ritual for Lancer. While the magus is confused and intimidated by Lancer's appearance, he cannot deny Lancer's presence as a Heroic Spirit. Lancer quickly tends to their Master, speaking to him in an "animal language" to complete their contract, and prepares to take him to heal his wounds.[5]
The magus, outraged at the farce of a chimera becoming a Master, attempts to fire upon the wolf in rage. Lancer tells him to lower his weapon because their Master wishes him no harm, and even though Lancer can tell what had happened from their Master's wounds, they wish to make it clear that their Master holds no malice against the magus. The magus makes a final plea to work together towards the Holy Grail rather than with that "mongrel", which earns the magus a gaze saturated with a crushing sense of "rejection" that causes him to flee with a squeal.[5]
Upon applying minimal treatment to their Master's wounds at a small river ten kilometers away, Enkidu takes a survey of the area. They immediately shift their sight to the northwest upon detecting a familiar presence: a Heroic Spirit in golden armor, exiting a cave that was covered by a magus' Bounded Field. Much like they were brought together in the past, it seems that fate is about to be altered once again. Certain that the presence in the north was their King, Lancer smiled, silently opening their arms as if to bare their heart to the world, and then announces: "Let us continued the duel on that plaza once again… Let us relive that joy." They then begin to sing a song that shakes the earth, which acts as the signal that the War has begun.[5][9]
Lancer then meets False Archer, whose identity is Gilgamesh, in the desert. Before saying a word, Archer uses Ea to launch his Enuma Elish at Lancer. Despite the immense power of the attack, Lancer is unalarmed, using their own version of Enuma Elish to clash with Archer's Noble Phantasm. After their clash, Archer and Lancer talk a bit, both being happy to see each other again. Archer then activates his Gate of Babylon, launching multiple Noble Phantasms to attack Lancer. Lancer though counters these weapons by creating weapons of their own from the earth. As they continue to clash, Lancer senses an approaching presence of something similar to a curse of death, which is especially dangerous to them. Lancer decides to retreat, with him and Archer promising to meet again. They clash once more before departing, creating a large crater.[10]
Day 1
[
]
While staying in the forest, Lancer transforms the whole forest into some kind of Bounded Field, that keeps out invaders. During Archer's battle against True Archer and True Rider, Lancer senses both of their presences, noting that they are quite strong.[11] Saber and his Master, Ayaka Sajyou, arrive to the forest, thanks to Saber receiving instructions from his "friend". Wolf takes a liking to Ayaka and lets her pet him, which delights Lancer. Saber asks Lancer to make an alliance with him, as he had decided to make an alliance with the first Servant he meets. Lancer though refuses the alliance, saying that their friend, False Archer, would probably not accept Saber as Lancer's friend and likely would demand a test of strength. However, Lancer agrees to give Saber a chance to prove his strength, accepting the alliance if he is strong enough. Saber agrees to the challenge, facing Lancer. Despite Saber moving very fast, he is unable to even touch Lancer, though he does manage to avoid all of the blades launched towards him by Lancer. Seeing that he won't be able to make by with just using his hands, he grabs a tree branch and uses it to launch his Noble Phantasm, Excalibur, towards Lancer. However, Lancer blocks the attack by turning their hand into a blade. Though the battle comes out to a draw, Lancer is still impressed by Saber's strength, and agrees to make an alliance with him. After their battle, Lancer calls out to False Assassin, who had been watching their battle from the shadows. False Assassin also forms an alliance with Saber.[12]
Later, when Sigma summons Watcher, Lancer is vaguely able to sense the Servant's presence, commenting it is similar to beings from their own era.
Day 2
[
]
Later, Wolf has a dream about Lancer's creation. Lancer comforts their Master after he wakes up, thinking about their past.[13]
Day 4
[
]
Lancer and Gilgamesh's Master, Tiné Chelc, had retrieved Gilgamesh after he was poisoned with Hydra venom arrows by True Archer and then impaled by True Berserker, then took him to her hotel. Together, they try to heal him, but it doesn't seem to be working. After trying for all of the previous day and this day, Tine is about to collapse from overusing her Magic Circuits. Lancer tells her to give up and accept Gilgamesh's death, but she refuses, saying she must save her king. Wolf tells Lancer to help her. Surprised, Lancer says Tine isn't like Ayaka and more resembles the humans he hates, but Wolf insists. Lancer says Wolf is kind and heals Tine by transferring some of Wolf's energy to her, allowing her to keep trying to heal Gilgamesh. Lancer reaches into Gilgamesh's wound despite the energy burning their hand and asks him to wake up. Having deduced True Berserker is Huwawa, Lancer says they want to save her too.[14]
Fate/Zero
[
]
« Who would understand you after I die? Who else would march forward by your side? My friend… when I think that you will live on all alone henceforth, I can't help but shed tears… »
(Enkidu final words to Gilgamesh)
After Saber destroyed Caster, Gilgamesh recalls Enkidu's death upon witnessing Excalibur's light. Here, Enkidu is described as foolish and ridiculous, having set their heart to stand next to the gods even with a body of mud and soil. Through their hubris and disrespectful arrogance that offended the gods, Enkidu suffered divine retribution and lost their life. Gilgamesh was unable to forget their death and the tears streaming down Enkidu's face. Gilgamesh assumes the puppet had regretted taking to his king's side; but, to Gilgamesh's surprise: Enkidu's tears were for him and how lonely it will be for him after Enkidu was gone. Gilgamesh realized that this puppet, who was human but wanted to surpass humanity, had lived, was even more precious and more brilliant than all the treasures the King had ever collected throughout his lifetime.[15]
Enkidu is also the main reason for Gilgamesh to reject Rider's invitation for a joint world conquest; Gilgamesh states Enkidu is the only person whom he considers as his friend and companion in the past and future, and he further declares that there is only one true king.[16]
Fate/EXTRA CCC
[
]
Enkidu's past from their own perspective appears to Hakuno Kishinami in a dream if Gilgamesh is their Servant. As their records fade away, they speaks to Hakuno, noting that they are naught but a long-gone regret of the past. Enkidu tells them that it is their future and their story, the story of someone who is human unlike him. They ask Hakuno to ask Gilgamesh if he still loves humanity, still remembers the name of their friend, and if he has "finally cast aside the mistakes of a distant age and laid them to rest."[4]
After Hakuno awakes, Gilgamesh also reveals that he had been dreaming of something nostalgic, the battle with the Bull of Heaven. Hakuno attributes it to Servants rarely sharing a mental link while sleeping. If asked if he remembers his friend, Gilgamesh claims that he hardly had friends, and that he would have forgotten the name of his friend if he had one. He disdainfully says "I can no longer speak the name.", but his voice contains no trace of anger. If asked if he loves humanity, he responds that it should be obvious from the way he treats Hakuno, and they take it as an affirmation.[4]
Gilgamesh makes it clear that he was dreaming about the path traced by his own life, calling the events Hakuno glimpsed tainted by their own perspective and far from his truth. Although Hakuno is confused over the nature of the dream, knowing that it was not Gilgamesh's or their own perspective, they know the words spoken were the entirety of the truth, especially the King who uttered "Not for all eternity shall that worth ever change" to his friend. Hakuno apologizes to the one who the dream belonged to, noting that his wish for Gilgamesh to cast aside those memories will never be granted.[4]
Fate/Grand Order
[
]
Seventh Singularity: Babylonia
[
]
Enkidu's corpse, which was buried in the graveyard of the underworld, was taken. Kingu is a chimera created from Enkidu's corpse, although the puppet itself does not find out until later on. Kingu is tricked into believing that they are the prototype for the next generation human after the extermination of mankind.
Final Singularity: Solomon
[
]
Enkidu assists Ritsuka Fujimaru and Mash Kyrielight in the battle against Sabnock.
Summer Event: Death Jail Summer Escape
[
]
Medb had Enkidu because they looked like a criminal mastermind. Enkidu tried to escape by killing, but Medb defeated them and inexplicitly revealed her conceptual weakness to projectile cheese. She then had them restrained in solitary confinement. Yet despite their predicament, Enkidu seems to know everything about the prison.
The racers in Ishtar's race dig their way to Enkidu's cell, needing their help in calculating the trajectory needed to snipe Medb with projectile cheese while she's in the shower. After Minamoto-no-Raikou cuts their restraints, Enkidu has the racers spar with them to see if they're fully functional. Enkidu afterward then agrees to provide the racers with the necessary calculations. Carmilla arrives to feed them and attacks everyone after seeing Enkidu unrestrained. After defeating Carmilla, Enkidu, Charles Babbage, Thomas Edison, and Nikola Tesla make blueprints for their cheese-apult.
After building it with the materials Ritsuka provided, the racers use the cheese-apult to assassinate Medb while she's in the shower. However, Medb kicks the cheese away thanks to training her body to automatically react to incoming cheese. Enkidu is surprised by Medb's self-control in overcoming her weakness. They thought she was the type to trust her natural abilities so much she would never bother with training. Then, hearing the racers only want to the Prison Field removed, Enkidu reveals there is another way to remove it, one only they know of. They reveal the control device for the Prison Field is a stone above the ground. The racers soon realize it's in the statue of Medb in the courtyard. Enkidu then reveals there is a prisoner who is master of disguise that the racers can use to trick Quetzalcoatl into disabling the Prison Field. The racers then dig their way to the prisoner's cell.
Later, as the prison collapses as a result of Medb's death, Enkidu escapes their cell into Gorgon's. They admit to her that destroying the prison by killing Medb was his plan all along but didn't say anything to the racers since they only wanted to escape. They go on to say that if one wants to build a prison using a goddess as the cornerstone, they must use a Goddess of Justice. Using a Goddess of Revenge would only twist the prison's morality. Enkidu then breaks Gorgon's chains. Though they don't know why they're helping her, every fiber of their being tells them they never want to see a goddess be consumed by her desire for revenge without knowing freedom ever again. The prison's collapse soon reaches Gorgon's cell. Enkidu determines that since neither of them has a Master, they will both soon disappear. They, therefore, suggest enjoying the world while they still have time. Gorgon notices their eye color change to purple and realizes they are also Kingu.
Interlude
[
]
Fate/Grand Order Arcade
[
]
Babylon: Critically Propserous City
[
]
Enkidu appears in the Babylon Singularity.[17][18]
Chibichuki!
[
]
Enkidu befriends a lonely Lugh Beowulf, while Gilgamesh becomes jealous.
Other appearances
[
]
Lancer has appeared in a number of pieces of guest artwork in various TYPE-MOON material books.
In Type-Moon's April Fools' Day 2009, moon.cinemas.jp is a fake movie theater site listing a number of parody films. Lancer was featured in Chariot Man: A True Tank Man, a parody film of Densha OtokoWP. Lancer plays the role of Enkidu-chan, a girl who loves her dog. The story is expanded in TYPE-MOON 10th Anniversary Phantasm comic. She is "Gil's" next door neighbor, childhood friend and she is currently in love with Gil. She is seen waking Gilgamesh and suggested him to eat breakfast down stair. The every day occurrence in the morning, Kirei Kotomine uses his Super Bajiquan to "wake" Gilgamesh. Previously the explosive power has revealed her dog-print underwear to Gil and it left a painful experience for her. This time she wore spats and she considers it more elegant enough to impress Gil. Unfortuneately Gil was more concerned about the Saber figure than Enkidu. She is worried and shocked about the present suggestion to Waver.
Abilities
[
]
Enkidu is the strongest god-made human, into which Anu, the king of the gods, and AruruWP, the goddess of creation, poured all their Magical Energy.[4][19] Enkidu is an autonomous weapon similar in nature to an AI, given the blood of the gods much like Gilgamesh, and was "Uruk's greatest weapon."[6] Although Enkidu's "parents" granted it incredible power, they couldn't breathe a Soul into it, and thus, Enkidu initially had no rationality. For years after they awoke, they were simply a creature that ran through the fields with wild beasts.[4] It had power that surpassed human understanding, and when it was enraged, it was said to be mightier than even Gilgamesh.[5] Anu, who lamented Enkidu's lack of human reason, supplied them with a woman, the Sacred Prostitute Shamhat.[4] As they spent six days and seven nights together, sharing meals and sharing bed,[5] Enkidu learned about knowledge and logic, and it was taught the ways of Heaven and Earth.[4] In exchange for gaining reason and a human form, Enkidu lost much of its strength and Divinity. However, even in this state, its power still far exceeded that of man,[5] and was great enough to fight Gilgamesh to a stalemate.[4][19] Sage King Gilgamesh states that Kingu may be stronger than alive Enkidu.[20]
During the False Holy Grail War, a mage attempted to break the rules of the system by summoning a being that transcends every Heroic Spirit. In order to defeat Heroes who are said to be kings, he had planned to summon a being that exceeds every single one of them, who has such power as to be called a god. He wanted to summon a being more ancient than the first Hero, "one of those of Egypt who became gods." However, even the power of the Command Spells, combined with the latent power of Snowfield, wouldn't suffice to call forth a being as powerful as a god without first violating a few strictures. Badly for him, the chimera that he had prepared as a catalyst gained the Command Spells instead of him, and miraculously summoned Enkidu as a Lancer. Faldeus Dioland states that summoning Enkidu as a Servant is unspeakable, as to begin with, Enkidu was never so much a Hero... as it was a Noble Phantasm of the gods themselves. He claims that had the mage managed to summon Enkidu as Berserker, he very well might have gained the power of a god that he so desired. Although the Holy Grail War system shouldn't allow for that sort of thing, in the False Holy Grail War where there are "anomalous happenings everywhere", it shouldn't be out of the realm of possibility.[5]
The reason Enkidu can manifest as a Lancer-class Servant is their Noble Phantasm Enuma Elish, a weapon designed to pierce Gilgamesh's hostility and return the Chisel to gods' own hands.[10] In this form, Enkidu's power is equal to that of Gilgamesh during his prime.[1][3][7][10][19][21][22][23][24][25] Due to that, Enkidu has been recognized as one of the strongest heroes in human history.[1][3] Just fighting them for a few minutes was enough to convince Richard I that Enkidu was exceptional even among Heroic Spirits, himself included.[12] After first meeting Gilgamesh, Richard noted that the strength of his Saint Graph rivalled that of Enkidu's, and that he could tell at a glance that he had no chance of winning if they fought head-on. However, it should be noted that Richard was only wielding a dull-bladed ornamental sword that he had borrowed from Sigma's base of operations at the time.[25]
Combat
[
]
Enkidu's combat strength is roughly equal to that of the King of Heroes Gilgamesh at his golden age.[1][3][6][21] Back when they were alive, their battle lasted three days and three nights.[6][12] Enkidu, who could freely transform into all of creation, forced Gilgamesh to muster all of the power he could handle to fight back. When Gilgamesh finally emptied his whole treasury, and Enkidu had lost 90% of his clay, the two of them only had one move left. It was in this moment that both of them agreed to stop fighting, and Gilgamesh claimed that they would have both died if they had continued.[6] On the other hand, Enkidu states that Gilgamesh may be stronger than them, since their battle wasn't settled.[12] Enkidu is able to leap and sprint great distances.[8]
During the False Holy Grail War, all of Enkidu's parameter Parameters are A rank by default, surpassing even Heracles (Berserker) during the Fifth and Karna. However, by the start of the incident, Enkidu's total stat points were hovering at "a little less than all As," due to their Master, the silver Wolf, being extremely wounded. Only once it completely recovers will Enkidu's physical attributes be at their full capacity.[26] Even in this weakened state, Enkidu is able to fight Gilgamesh on equal footing, who was receiving Magical Energy not only from Tiné Chelc, but the Ley Lines as well.[10] Gilgamesh claims that if their battle hadn't been interrupted by Pale Rider, they would have again gone on for three days and three nights.[11]
When Richard I asked Enkidu to join forces with him, Enkidu decided to test his strength in a brief fight. During this battle, none of them were fighting seriously, with Richard not even wielding his sword or wearing his armor. In fact, he tried to fight Enkidu at the start by combining boxing techniques he had learned by watching a movie earlier that day. Enkidu fired "innumerable" weapons, which Richard evaded while closing in on them and unleashing sharp punches. There is an expression, "lightning quick." It is normally intended metaphorically, but the scene that burned itself into Ayaka's eyes in that instant was so intense that it really did remind her of flashes of lightning. Although Richard had a slight edge in actual speed, thanks to one of his "friends" supporting him with Reinforcement magecraft, Enkidu surpassed him in immediate physical strength. Due to this, Enkidu could deaden his speed to the extent that they could knock his blows aside with perfect timing. Being impressed by Richard's superior speed, Enkidu decides to fight him more seriously, as "a member of the Lancer class." By using their Transfiguration skill to lower his Endurance and Mana Parameters by one rank each and boost his Agility, Enkidu became faster than before. Richard had claimed the day before that False Assassin was the first person he had seen with lighter-foot than Loxley. Ayaka did not know much about lightness of foot, but when it came to pure, instantaneous speed, she suspected that Enkidu now outpaced even the woman in black. The two fighters were now equals in speed, but, as Lancer had not lowered his strength, his deft strikes were gradually pushing back Saber's rapid blows. Realizing that boxing wouldn't be enough, Richard picked up a branch from the floor, and fired Excalibur with it, wiping out the myriad of weapons hurtling toward him in an instant. It is here that their battle ends, with Enkidu regarding Richard as a strong opponent. Richard on the other hand, states that Enkidu had not been using even half of their real strength.[12]
Because Enkidu is a weapon meant to be used as a trump card against Gilgamesh, they state that they stand a chance at fighting Nebuchadnezzar II.5.[17] Although the Fake King regards Enkidu as his only worthy opponent,[18] Enkidu alone wouldn't be able to beat him, and thus, they ask Chaldea's Servants for their support.[17] While Enkidu suppresses his powers, Larva Tiamat, Mash Kyrielight, Lancelot, Sakata Kintoki, and Tamamo-no-Mae manage to defeat him, not without taking an un-specified amount of damage.[18]
Gilgamesh knows the fact that Enkidu has no weaknesses well. If there is one exception, it would be the death that hounded him — Ruin itself, none other than the curse of death that the gods placed on it back when it was alive for helping Gilgamesh slay the Bull of Heaven. This is the reason as to why Enkidu describes Pale Rider as their natural enemy.[10] They mentioned to Tine that they possess the ability to forcibly open the Gate of Babylon, should the need arise, such as when Gilgamesh is afflicted by poison.
It is noted that when Enkidu sings, the landscape resonates to their song, and the entire land of Snowfield sings with them. Even right after being summoned, their tremendous roar is described as having the power to shake both "heaven and earth." It was like the first cry of a newborn, and at the same time— It was almost certainly the voice of a stupendously powerful Servant.[9]
Skills
[
]
Class Skills
[
]
Personal Skills
[
]
Transfiguration (A Rank): Enkidu does not possess normal parameters, instead of possessing the Transfiguration skill as an inherent characteristic of an "Automatic Doll."[2] A unique skill that allows Enkidu to allotted their Parameters; Strength, Endurance, Agility, Mana and Luck, excluding Noble Phanstasm, from a set pool of points according to the situation. The higher the rank, the greater the pool.[1][2][3][27] Since Enkidu has this skill ranked A, all their parameters are A rank by default.[26] The cost, however, rises when bringing a parameter from A-rank to A+, which requires a two rank drop in another parameter, or a one rank drop in two parameters, to achieve.[2]

For their summoning in Fate/Grand Order, they at times make STR into A Rank, and at times make END into A Rank. However, because the conversion limits of parameters is set in stone, Enkidu cannot make all parameters into A Rank. Enkidu possesses a comprehensive value of 30, and each parameter consumes the respective values: A-7, B-6, C-5, D-4, E-3.[1][3] The maximum value is dependent on the Master Enkidu has. If they were summoned by the World and the Earth was their Master, then all of Enkidu's parameters would be set to A rank and they would be given an additional 30 points to spend freely. With these extra points, Enkidu would be able to reach A+ in all parameters. This is an ability that can also be achieved by a certain True Ancestor Princess.[27]
Presence Detection (A→A++ Rank): Enkidu boasts the highest rank of presence detection,[1][2][3] a subsystem that allows him to become one with the World and identify anything out of place at long range.[8] Via the Earth, is able to sense the presence of things at long range.[1][2][3] In close range, an equal or lower rank of Presence Concealment can be nullified.[2] Enkidu is unable to pinpoint the exact location of objects infused with their own Magical Energy. This can result in the object completely concealing the presence of other entities in the surrounding area. In the Grand Orders, after Enkidu travels to the aftermath of the Babylonia Singularity and they absorb a remnant of the chains formed from Kingu's Enuma Elish, they upgrade themself. By synchronizing with the chain and incorporating it back to their Spirit Origin, a part of Kingu's own Spirit Origin also came flowing into Enkidu, who gained their memories. This results in the quality of his Spirit Origin changing, due to his connection to the world being slightly increased. In this state, Enkidu is now able to further integrate themself into anything connected to Chaldea's world. Now they can melt their very existence into the world. Even if for an instant, they may be able to evade an enemy's attacks. Whether they can actually use it would probably depend on how much his Spirit Origin has bonded with Chaldea.[8] Normally, this skill is ranked A+, however, in Fate/Grand Order material IV it is ranked-down to A. In-game, it becomes A++ after completing his interlude.[1]
Perfect Form (A Rank): By making use of the Magical Energy of the land, it restores itself to its former shape. So long there is a supply of magic energy from the land, Enkidu's body (which was produced from the clay of the Age of Gods) will never collapse. A powerful regeneration・restoration ability that is completely unprecedented. However, the Soul is a different matter.[1][3]
Noble Phantasms
[
]
Age of Babylon
[
]
Enkidu has a Noble Phantasm known as Age of Babylon. With it, Enkidu is able to create weapons, such as swords, spears, and chains from the ground using clay. Each of these weapons represents the pinnacle of human craftsmanship.[12] Because Enkidu was made from clay by the gods, they lack a gender or fixed form. They can change shape at will, but as creation of the gods is considered complete from birth and neither grew or evolved unlike Gilgamesh. Enkidu generally uses their androgynous appearance despite being able to take different forms as needed; they can take the form of a spear, axe, shield, or beast should the need arise, each the pinnacle of human craftsmanship, with this ability allowing Enkidu to last several days in battle against Gilgamesh and the Gate of Babylon. Though it required using 90% of the clay making up their body, leaving Enkidu at the point of being unable to even form clothing, the puppet still forced Gilgamesh to empty his vault.[4] During their fight in the True Holy Grail War, Gilgamesh got to "fire" hundreds, maybe thousands, of Noble Phantasms, with Enkidu equally matching him blow for blow.[28]
Enuma Elish
[
]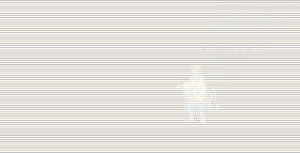 Enkidu's trump card is their Noble Phantasm Enuma Elish, which transforms its own body into a Divine Construct, to fire a giant amount of energy that pierces and binds the opponent in one hit.[2][3] Since Enkidu draws its power from the Counter Force to power this attack, its power is increased in response to things that threaten the destruction of the planet or humanity.[2] This function is designed to counter threats such as Kiara Sessyoin (Alter Ego). In fact, if the two of them were to be summoned in Chaldea at the same time, the collateral damage of their fight would result in the destruction of Chaldea's facilities.[29] During Enkidu's first fight with Gilgamesh in the False Holy Grail War, Enkidu used this Noble Phantasm to oppose the King of Heroes' own Enuma Elish. When Enkidu was charging this attack, Tiné Chelc said that it was as if the planet itself, Gaia, had come into that location, and funneled a gigantic amount of Magical Energy into it to oppose Gilgamesh's power to destroy the World. It was at that moment that Tiné understood that the Heroic Spirit fighting Gilgamesh in the southern desert was at least as powerful as he was, a being outside the rules of the game. During their clash, the energies of the two Noble Phantasms canceled each other out, and dispersed into the surroundings. When Gilgamesh fired Ea a second time, now strengthened by the power of the Noble Phantasms of Gate of Babylon, him and Enkidu clashed with greater power than before.[10] The two Enuma Elish canceled each other once more,[10] turning part of the desert to glass and leaving a massive crater in its wake.[10][24]
In the distant past, the Sacred Prostitute that watched Gilgamesh and Enkidu clash said; "I felt as if the World was born seven times, and destroyed seven times." Since Enkidu notes that as a Servant summoned in modern day, Gilgamesh's Enuma Elish lacked the sheer magnitude it had during the Age of Gods, this implies that Enkidu's output when he was alive was also considerably higher.[10] According to Gilgamesh, Kingu's own version of Enuma Elish, which momentarily restrained Tiamat before she broke them freeing herself in the process, is a feat equal to any of Enkidu's life.[30]
Other capabilities
[
]
Enkidu has a connection with nature and can speak in an animal language (獣の言葉, Kemono no Kotoba

?

) that allows them to understand, communicate with, translate the "words" of their Master and other animals. Even though the wolf is not capable of "thought" in the sense of humans, Lancer is able to communicate that the wolf bears no malice towards its creator.[5]
Enkidu possesses the ability to act as a wish granter in the Babylonia Singularity.
Development
[
]
Enkidu's background and final moments differ somewhat in their three appearances. Their background in Fate/strange Fake and Fate/EXTRA CCC differ in the time of their creation and events leading to their initial battle, while their final conversation in Fate/Zero differs from that of Fate/EXTRA CCC.
The appearance in Fate/Zero was written to be vague and ambiguous as not to ruin the proceeding scene with Excalibur's activation. It was not possible to depict it as such in the anime adaptation, so the scene was not animated.[31]
Creation and Conception
[
]
Lancer was designed by Ryohgo NaritaWP and illustrated by Shidzuki Morii.
Narita was worried about their ranking being too high and above both Heracles and Karna, to which people are going to call them a Mary SueWP. Narita was impressed with Kinoko Nasu's precised planning.[26]
Reception
[
]
References
[
]
↑ 1.00 1.01 1.02 1.03 1.04 1.05 1.06 1.07 1.08 1.09 1.10 1.11 1.12 1.13 1.14 1.15 1.16 1.17 1.18 1.19 1.20 1.21 1.22 1.23 1.24 1.25 1.26 1.27 Fate/Grand Order material IV - Enkidu's profile translated by castor212
↑ 2.00 2.01 2.02 2.03 2.04 2.05 2.06 2.07 2.08 2.09 2.10 2.11 2.12 2.13 2.14 2.15 2.16 2.17 2.18 2.19 2.20 2.21 2.22 2.23

[] Fate/strange Fake - Volume 1 - Servant status: Lancer

Class: Lancer
Master: Synthetic beast Silver Wolf
True name: Enkidu
Gender: None
Height/Weight: Control at will
Alignment: True Neutral

Strength: -
Endurance: -
Agility: -
Magic: -
Luck: -
Noble Phantasm: A++

Class Skills
■ Magic Resistance: -
Because of the skill "Transfiguration," the magical energy stat fluctuates accordingly.

Personal Skills
■ Transfiguration: A
Special skill inherent to Automatic Dolls for allocating ability scores from a set pool of points according to the situation.
The higher the rank, the greater the pool, but two ranks worth of points will be needed to bring A up to A+.

■ Presence Detection: A+
Highest rank of Presence Detection ability. Via the Earth, is able to sense the presence of things at long range. If close range, an equal or lower rank of Presence Concealment can be nullified.

Noble Phantasms
■ (Obscured in volume 2)
Rank: ???
Type: ???
Range: ???
Max Targets: ???

■ Enuma Elish: O Humans, Let Us Restrain The Gods Above
Rank: A++
Type: Anti-Purge Noble Phantasm
Range: 0~999
Maximum Targets: 1000 People
Ability of Enkidu's to transform its own body into a Divine Construct.
The Counter Forces known as Alaya and Gaia's powers flow into a keystone made of light. Then giant amounts of energy are transformed into a form that the world can recognize and pierces the opponent in one hit. In response to things that threaten the destruction of the planet or humanity, the power is increased.

CLASS ランサー
マスター:銀狼の合成獣
真名:エンキドゥ
性別:なし
身長・体重:自由自在
属性:中立・中庸

筋力:—
耐力:—
敏捷:—
魔力:—
幸運:—
宝具:A++

クラス別能力:
■ 対魔力:—
(スキル『変容』による魔力の値よって上下する)

固有スキル
■ 変容:A
能力地を一定の総合値から状況に応じて振り分け値す、自在人形ゆえの特殊スキル。
ランクが高い程総合値が高いが、AからA+に上昇させる際は2ランク分必要となる。

■ 気配感知:A+
最高クラスの気配感知能力。大地を通じて遠距離の気配を察知する事が可能であり、近距離なら同ランクまでの【気配遮断】を無効化する事ができる。

宝具
■ ???
ランク:???
種別:???
レンジ:???
最大捕捉:???人

■ 人よ、神を繋ぎ止めよう
ランク:A++
種別:対粛清宝具
レンジ:0〜999
最大捕捉:1000人
エンキドゥ自身の身体を一つの神造兵器と化す能力。
アラヤやガイアといった【抑止力】の力を流レ込む光の楔となり、膨大なエネルギーを世界が認識できる形に変換して相手を貫く一撃。
星、もしくは人類への破壊行為に反応して威力が激増する。

↑ 3.00 3.01 3.02 3.03 3.04 3.05 3.06 3.07 3.08 3.09 3.10 3.11 3.12 3.13 3.14 3.15 3.16 3.17 3.18 3.19 3.20 3.21 3.22 3.23 3.24 3.25 3.26 3.27 3.28 3.29 3.30 3.31 3.32 3.33

[] Fate/Grand Order - Enkidu (Lancer) Profile [T]

Enkidu - Lancer

Illustrator and Voice actor
Illustrator: Shidzuki Morii
Voice Actor: Yū Kobayashi

Parameters
Strength: ?
Endurance: ?
Agility: ?
Mana: ?
Luck: ?
Noble Phantasm: A++

Personal Skills
Transfiguration: A
Presence Detection: A+
Consummated Shape: A

Class Skills
Magic Resistance: A

Noble Phantasm
Enuma Elish: O People, Lets Tie the Gods
Rank: A++
Type: Anti-Purge Noble Phantasm

Profile
From its gentle tone and graceful bearings, one would never guess that this is a "Noble Phantasm with a will" that possesses a fierce combat power.
The chains that fasten heavens and earth, regarded by the King of Heroes Gilgamesh as one of the strongest.
A doll created by the hands of the gods, and also an offshot of the earth that harmonizes・becomes one with nature.

A tragic weapon that underwent many adventures as the sole friend of the King of Heroes and, after acquiring a human heart, returned to dirt as a doll.

Level 1 Bond
Height/Weight: Variable
Source: Epic of Gilgamesh
Region: Mesopotamia
Alignment: True Neutral  Gender: -
"If you tell me to fight, I'll fight.
After all, it is not like I hate fighting"

Level 2 Bond
One of the oldest heroes described in the Epic of Gilgamesh. A weapon manufactured by the gods.
Originally, it was "a clay work that could transform into anything" produced by the gods.
It phantasmagorically changes its shape in accordance with circumstances.
Its whole body is equivalent to a weapon of gods.
However, it does not have the same mentality or emotions as people, and at first it was not all that different from a wild beast.

It has been said that, after appearing on this world, it became aware of much by meeting with a single sacred prostitute and eventually choose to take the shape of a person (as its basic form).
This appearance is something modeled after said sacred prostitute out of respect.

Level 3 Bond
Its combat strength is roughly the same as that of the King of Heroes Gilgamesh on his golden age.
In the battle against Gilgamesh described on the Epic, it displayed a performance on par to him, who is recognized as one of the strongest heroes in human history.

The first friend ever discovered by Gilgamesh, who was an aloof existence, and it too perceives Gilgamesh as its peerless friend.
After the fight on the city of Uruk, the friends Gilgamesh and Enkidu underwent many adventures, but it ultimately lost its life after the battle with the divine beast Gugalanna.

Level 4 Bond
Introverted, active and self-assured.
Usually it just loiters like a beautiful flower but, once it gets on the move, it becomes a frightening active monster that doesn't wait, has no mercy and show no self-restrain.

Since they are life forms born from the Earth, it also finds humans "appealing". But, because humans think of themselves as beings apart from nature due to their intelligence, they rank low as protection targets.
It feels that animals and plants are existences closer to itself and it mostly takes action in order to protect them.

That being said, since it had great curiosity (intellectual craving) to begin with, Enkidu regards conversations with humans as an enjoyment.
If said character has an appealing personality (a totalitarian brimming with philantropous mentality, and yet who thinks of himself as foremost), it will demonstrate respect and admiration from the bottom of its heart, feeling joy in support him as a friend.

Level 5 Bond


A unique skill in which parameter values are allotted in accordance to the situation from a prescribed comprehensive value. Enkidu's greatest feature.
The higher the rank, higher the comprehensive value becomes.
At times it makes STR into A Rank, at times it makes END into A Rank.
However, because the conversion limits of parameters is set in stone, it cannot make all parameters into A Rank.
Enkidu possesses a comprehensive value of 30, and each parameter consume the respectively values: A-7, B-6, C-5, D-4, E-3.



The highest rank of presence detection.
It is possible to sense presences from long distances by using the land as a medium.



By making use of the magic energy of the land, it restores itself to its former shape.
So long there is a supply of magic energy from the land, Enkidu's body (which was produced from the clay of the Age of Gods) will never collapse.
A powerful regeneration・restoration ability that is completely unprecedented.
However, the soul is a different matter.

Level 5 Bond
"O People, Lets Tie the Gods"
Rank: A++  Type: Anti-Purge
Enuma Elish.
Enkidu transforms its own body into a Divine Construct.
Becoming a linchpin that converted vast amounts of energy to pierce and tie the target.

Originally, Enkidu was a weapon dispatched by the gods in order to "restore Gilgamesh to god".
The "Linchpin of Heavens" created so that gods and people would not separate, Gilgamesh.
Because such Gilgamesh revolted against the gods, it was charged with the role of binding and bringing him back to heavens.

However, Enkidu became Gilgamesh's friend and, just like its friend wished, chose the path of using this "chain that restrains even heavens" for the sake of people.

エルキドゥ - ランサー

イラストレーター・声優
ILLUST:森井しづき
CV:小林ゆう

パラメータ
筋力:?
耐力:?
敏捷:?
魔力:?
幸運:?
宝具:A++

保有スキル
変容 A+
気配感知 A+
完全なる形 A

クラススキル
対魔力 A

宝具
人よ、神を繋ぎとめよう
ランク:A++
種別:対粛正宝具

キャラクター詳細
穏やかな口調、たおやかな仕草からは想像できないほど苛烈な戦闘能力を持った"意志持つ宝具"。
英雄王ギルガメッシュをして最強の一角と言わしめた、天と地を繋ぐ鎖。
神々の手によって作られた人形であり、自然と調和・一体化する大地の分身でもある。

英雄王の唯一の友として多くの冒険をこなし、心を得た後、人形として土に還った悲しき兵器。

アンロック条件: 絆レベルを1にすると開放
身長/体重:可変
出典:古代メソポタミア神話
地域:メソポタミア
属性:中立・中庸  性別:-
「戦えと言うのなら戦うよ。
僕は別に、戦いを嫌っているわけではないからね」

アンロック条件: 絆レベルを2にすると開放
ギルガメッシュ叙事詩に語られる最古の英雄のひとり。神々によって作り出された兵器。
もとは神々が作った"何にでも変形する粘土細工"だった。
状況に応じて変幻自在に形態を変化させる。
全身がイコール神々の武器にも等しい。
ただし、ヒトのような精神や感情を持たず、当初は野の獣と殆ど変わらないモノではあった。

地上に顕れて後、ひとりの聖娼と出会ったことで多くの認識を得て、やがて(基本形態として)ヒトの形態を取ることを選ぶようになったという。
この姿はその聖娼を尊重し、模したもの。

アンロック条件: 絆レベルを3にすると開放
戦闘力は、英雄王ギルガメッシュの最盛期のそれにほぼ等しい。
叙事詩に語られるギルガメッシュとの戦いでは、人類史に於ける最強の英雄のひとりと目される彼に対して互角の性能を発揮した。

孤高の存在であるギルガメッシュ王が初めて見出した友であり、自身もまたギルガメッシュを無二の友として認識している。
ウルク市での戦いの後、友となったギルガメッシュとエルキドゥは数多くの冒険を行ったが、最終的には神獣グガランナとの戦いの後に命を落とした。

アンロック条件: 絆レベルを4にすると開放
内向的・能動的・強気。
普段は美しい花のように佇むが、いざ動き出せば待ったなし・容赦なし・自重なし、の恐るべきアクティブモンスターとなる。

人間も地球上の生命なので"好ましい"対象だが、人間はその知性から自然と自分たちを分けて考えてしまっているので擁護対象としては低い。
動物、植物に自分と近いものを感じており、彼らを守るために行動する事が主となる。

とはいえ元々好奇心(知的欲求)が大きいエルキドゥは人間との会話を楽しみにしている。
その人物が好ましい性格(博愛精神に満ち、全体主義であり、それでいて自分を第一として考えるもの)であれば心からの敬愛と感心を示し、友人としてこれを支える事を喜びとしている。

アンロック条件: 絆レベルを5にすると開放
○変容:A
能力値を一定の総合値から状況に応じて振り分け直す特殊スキル。エルキドゥの最大の特徴。
ランクが高い程、総合値が高くなる。
時に筋力をAにし、時に耐久をAにする。
ただしパラメーターの返還限界は決まっているため、全ての数値をAにはできない。
エルキドゥは30の数値を持ち、パラメーターはそれぞれA7 B6 C5 D4 E3の数値を消費する。

○気配感知:A+
最高クラスの気配感知能力。
大地を通じて遠距離の気配を察知する事が可能。

○完全なる形:A
大地の魔力を利用し、元のカタチに復元する。
神代の粘土によって作られたエルキドゥの体は大地からの魔力供給ある限り崩れ去ることはない。
他に類を見ない強力な再生・復元能力。
ただし魂は別である。

アンロック条件: 絆レベルを5にすると開放
『人よ、神を繋ぎ止めよう』
ランク:A++  種別:対粛正宝具
エヌマ・エリシュ。
エルキドゥ自身の体を一つの神造兵装と化す。
膨大なエネルギーを変換した楔となって対象を貫き、繋ぎ止める。

エルキドゥは元々、神々がギルガメッシュを『神の元に戻す』為に遣わした兵器だった。
神と人とを分かつまいと作られた『天の楔』、ギルガメッシュ。
このギルガメッシュが神に反乱した為、これを縛り、天上に連れ戻す役割を持っていた。

しかしエルキドゥはギルガメッシュと友になり、その"天をも拘束する鎖"を、友の望み通り、人の為に使う道を選んだ。

↑ 4.00 4.01 4.02 4.03 4.04 4.05 4.06 4.07 4.08 4.09 4.10 4.11 4.12 4.13 4.14 4.15 4.16 4.17 4.18 4.19 4.20 4.21 4.22 4.23 4.24 Fate/EXTRA CCC - Gilgamesh Secret Garden 2
↑ 5.00 5.01 5.02 5.03 5.04 5.05 5.06 5.07 5.08 5.09 5.10 5.11 5.12 5.13 5.14 5.15 5.16 Fate/strange Fake - Volume 1: Prologue VI: "Lancer", p.159-184
↑ 6.00 6.01 6.02 6.03 6.04 6.05 6.06 6.07 6.08 6.09 6.10 6.11

[] Fate/EXTRA CCC - Gilgamesh Matrix

Class: None
Name: Gilgamesh
Master: [PC]
Noble Phantasm: Enuma Elish (The Star of Creation That Split Heaven and Earth)
Keyword: King of Heroes, friend
Strength: B, Endurance: C, Agility: C, Magic: A, Luck: A
Divinity: B (A+), Golden Rule: A, Collector: EX

Keywords

Enuma Elish (The Star of Creation That Split Heaven and Earth)
Gilgamesh's final Noble Phantasm which reveals creation--the beginning of everything.
The severing of space which comes from the Sword of Rupture, Ea, the sword crowned with the name of a god from Mesopotamian mythology.
The god, Ea, is believed to be the quasi-deification of the power of the planet which turned, smashed, and stabilized the surface of the earth when it was still covered in gas and seas of magma, during the primordial stage of the earth.
Many gods began building nations after the the primordial earth was stabilized into a world where living creatures could live, but Ea is a god who performed the act of building of planet before that.
Gilgamesh's sword, which is crowned with Ea's name, changes space itself by agitating space-time through the rotation of three layers of giant power fields.
It's true power is not something to be used against a single living creature but against the world. Even among the many Noble Phantasms possessed by Servants, it is one considered to be at the top, the sword "which tore apart the world."

King of Heroes
Another name for Gilgamesh. It does not mean a king who is a hero but is used with the implication that he is the king over heroes.
The story of Gilgamesh, is who mankind's oldest hero, is copied within the mythologies of all the countries of the world. The origin of all myths, the model on which heroes are based...calling him such would not be an exaggeration.
More or less, the heroes of various myths are derived from Gilgamesh's legend. As such, Gilgamesh possesses the prototypes of the Noble Phantasms that heroes carry... the original treasures from before every legend was arranged. Though it may be a paradox, unless the original, Gilgamesh, possesses it, it cannot be handed down as the Noble Phantasm possessed by the later heroes who were derived from him.
When humanity was still small. Within the treasury of the king, who governed his kingdom and lived in as much luxury as he desired, was collected every single treasure in the world.
Inside that treasury, there is the treasured swords that saved later heroes, and there is preserved the cursed swords that stole the lives of heroes.
The reason that Gilgamesh is called the King of Heroes is here. Noble Phantasms are primarily one to a any single hero. Not only does he possess an approximately infinite amount of them, he also owns the "legends" that other heroes are wake against, as if it were natural. It should be impossible for an average hero to cross swords with him.
As a Heroic Spirit, he is an absolute warrior in battles against Heroic Spirits. While there are several heroes who hold the title of king, such as the King of Knights and the King of Conquerors, but in regards to being crowned with the title "King of All Heroes," in all of heaven and earth, he is the only one.

Friend
As he became a young man, Gilgamesh's violent disposition only grew. Of course the people of Uruk, but even the gods who dispatched him, were greatly perplexed by his violence.
"Gilgamesh is not fulfilling his original role." "That insolent creature needs someone to admonish him."
Having come to that conclusion, the gods sent a single life to the surface. Its name was Enkidu. It was a person made by a god and given her blood, the same as Gilgamesh.
It had neither a sex nor a fixed form. Enkidu, being made from clay by a god, was "Uruk's greatest weapon," able to change its shape at will. According to the god which was its mother's will, Enkidu confronted Gilgamesh before the temple of Uruk. With their exchanging of blows like a storm, their battle occurred within the city.
After that fierce fighting, they both collapsed to the ground without consideration for where, praised each other's valor, and became peerless friends.
Gilgamesh, who had been without equal, for the first time found someone he could call "a friend."
After that, while his vainglorious attitude did not change, Gilgamesh, remonstrated by Enkidu, softened his tyranny.
Gilgamesh, who had acquired someone who understood him in Enkidu, defeated the guardian of the forest and beast of the gods, Humbaba, and, as the most excellent king on the earth, took possession of every single treasure.
At this time, the dazzlingly powerful Gilgamesh was an existence that not even the gods could avert their eyes from.
A goddess fell in LOVE with this Gilgamesh. It was the goddess of fertility Ishtar. She proposed to Gilgamesh, but he quickly refused. Because he knew that how whimsical and cruel a witch who rendered men useless Ishtar was.
Ishtar, enraged by Gilgamesh's insults, as her revenge, clung to her father, the god Anu, in tears and released the greatest of divine beasts, "the Bull of Heaven," onto the earth.
"The Bull of Heaven" is a disaster of extreme magnitude clad in storms. When it appeared, a seven-year famine and destruction occurred on earth. In other words, the downfall of Uruk.
Against this divine beast which none could match, Gilgamesh and Enkidu worked together to stand against it and repelled it splendidly. Once again, the goddess lost face. Naturally, Isthar's rage had not lessened, and she requested death for either of the two of them from the gods. Because for one with a human body to kill the beast of the gods was a sin.
Ishtar's wish was granted, and one of the two, Enkidu, who was created by the gods, unable to defy that decree, slowly weakened and died.
...The sole person who understood the king, Enkidu. Just how large a shadow his loss cast over Gilgamesh is told in his lifetime afterward.
Enkidu is an autonomous weapon created from the clay of the gods. In SE.RA.PH. terms, he is close to an AI. As a result of being complete from birth, he neither grows nor evolves. He could take various forms as needed, but it is said his usual appearance was that of a 16-year-old person who could be seen as a girl or a boy with long hair which faintly shines a light-green color.

01 - 『天地乖離す開闢の星』
開闢―――すべての始まりを示す、ギルガメッシュの最終宝具。
メソポタミア神話における神の名を冠した剣、乖離剣エアによる空間切断。
エア神はまだ地球が原始状態だった頃、マグマの海とガスとに覆われた地表を回し、砕き、
安定させた星の力が擬神化したものとされる。
多くの神は原始地球が安定し生命が住まう世界となった後で国造りを始めるが、
エアはその以前、星造りを行った一神とされる。
エアの名を冠したギルガメッシュの剣は、三層の巨大な力場を回転させる事で時空流を起こし、
空間そのものを変動させる。
その真の威力は一個の生命相手に用いるものではなく、世界を相手に用いるものだ。
サーヴァントたちが持つ数ある宝具の中でも頂点の一つとされる、"世界を切り裂いた"剣である。

02 - 英雄王
ギルガメッシュの異名。
英雄の王、という意味ではなく、英雄たちの王、という意味合いで用いられる。
人類最古の英雄であるギルガメッシュの物語は、世界各国の神話に模倣された。
あらゆる神話の原典、英雄たちのモデル……と言っても過言ではないだろう。
大なり小なり、様々な神話の英雄たちはギルガメッシュ伝説から派生したものだ。
であるなら、ギルガメッシュは英雄たちが持つ宝具の原型……各神話ごとにアレンジされる前の、
大本の宝を所持している事になる。
逆説ではあるが、原典であるギルガメッシュが持っていなければ、発展系であるその後の英雄たちの手に
宝具は伝わらないからである。

まだ人類が少なかった頃。王国を治め、贅沢を欲しいままにした王の蔵には
世界中のありとあらゆる財宝が集められた。
その蔵には後の英雄たちを助けた宝剣の原典があり、英雄たちの命を奪った魔剣の原典も貯蔵されている。
ギルガメッシュが英雄王と呼ばれる由縁はここにある。
宝具とは本来、ひとりの英雄にひとつのもの。
それをほぼ無限に所持しているばかりか、彼は英雄たちが苦手とする"伝説"さえ当然のように所持しているのだ。
並の英霊に太刀打ちできる筈がない。
英霊にして、対英霊戦における絶対強者。
騎士たちの王、征服する王、と王の称号を持つ英雄は数あれど、"全ての英雄たちの王"の名をいただくのは
天地においてこの男だけである。

03 - 友人
青年になったギルガメッシュの暴力性は増すばかりだった。
ウルクの民はもちろん、彼を遣わせた神々でさえ、ギルガメッシュの横暴さに困り果てていた。
"ギルガメッシュは本来の役割を果たせていない"
"あの不埒者を戒めるモノが必要だ―――"
そう結論した神々は、ひとつの生命を地上に送りこんだ。
名をエルキドゥ。
ギルガメッシュと同じく、神の血を与えられた神造の人である。

ソレには性別はなく、また定まったカタチもない。
神に作られた粘土であるエルキドゥは自在に姿を変える"ウルク最強の兵器"だった。
エルキドゥは母である神に従い、ウルクの神殿の前でギルガメッシュと対峙した。
両者は嵐のように刃を交え、戦いは都市中におよんだ。
激闘の末、両者はどちらともなく地に倒れ、相手の武勇を褒め称え、無二の友人となった。
対等の存在がいなかったギルガメッシュにとって、はじめて"友"と呼べるものが出来たのである。

以後、ギルガメッシュはその独尊ぶりは変わらずとも、エルキドゥに諫められ圧政を軟化させた。
エルキドゥという理解者を得たギルガメッシュは森の番人、神の獣フンババを下し、
地上で最も優れた王としてあらゆる財を手中に収める。
この時、ギルガメッシュは眩しく強大で、神々でさえ目を逸らせない存在だった。
そのギルガメッシュに、一人の女神が恋をした。
豊穣の女神イシュタルである。
彼女はギルガメッシュに求婚するが、ギルガメッシュはこれをあっさりと跳ね除ける。
イシュタルがどれほど移り気で残忍で、男を駄目にする魔女かを知っていたが故だった。
イシュタルはギルガメッシュに侮辱されたと激怒し、報復として父であるアヌ神に泣きつき、
最強の神獣"天の牡牛"を地上に放ってしまった。
"天の牡牛"は嵐をまとう超高層の災害である。
これが現れた時、地上には七年間の飢饉と破壊が訪れる。
即ち、ウルクの滅亡である。
この、敵う者のいない神の獣にギルガメッシュとエルキドゥは協力して立ち向かい、見事撃退する。
女神の面目は再度丸つぶれにされたのだ。
イシュタルの怒りは当然収まらず、彼女は両名どちらかの死を神々に求めた。
人の身で神の獣を殺した事が罪だからである。
イシュタルの願いは聞き届けられ、両名のうち一人、神に作られたエルキドゥは
その命に逆らう事が出来ずゆっくりと衰弱死した。
……王のただ一人の理解者、エルキドゥ。
彼を失った事がギルガメッシュにどれほどの影を落としたのかは、後の彼の生涯が語っている。

エルキドゥは神の粘土で作られた自律型兵器だ。
SE.RA.PHで言うのならAIに近い。
生まれた時から完成していたため、成長も進化もしない。
必要に応じて様々な姿に変化したが、基本は緑色に淡く輝く髪を長く伸ばした、
少女とも少年とも取れぬ十六歳ほどのヒト型だったという。

Skills

01 - Divinity [B (A+)]
A judgement regarding whether or not one's body possess the property of being divine.
Though he possesses the greatest rank of divine spirit aptitude, Gilgamesh himself hates the gods, so the rank has gone down.

02 - Golden Rule [A]
Not the bodily golden ratio, but one's destiny in regard to how much money follows one around in life.
At rank A, it's possible to call it a soul of gold. With this Goldy attitude, even while living like a multimillionaire, he won't have any money troubles during his life.

03 - Collector [EX]
The ability to acquire items of higher quality. It's the good luck of frequently obtaining even rare items, but because it only applies to Gilgamesh himself, it does not bless the Master.
Gilgamesh is a collector of treasure. "I collected all the treasures of the earth," is Gilgamesh's favorite phrase, but that is not a metaphor. He collected and stored away a sample of all the technology that was developed during his age and sealed them.
That which Gilgamesh stored, rather than being treasure, is "the origin of the intelligence of mankind" itself. If it does not exist in Gilgamesh's treasury, then it is "something produced by a new breed of humanity, according a completely new concept," "something made from the technology of the culture born from the intelligent life from another heavenly body," one of the two.
For that reason, of course he has airplanes and submarines. The desires of the people from before Christ are not different, and it would not do for the crafts of ancient times when magic was in good health to be inferior to the crafts of the modern age. People generally realize the "tools of hope" that they dream of, and each time that occurs, it ended with them being confiscated by the king's hand.
The offensive skill Gilgamesh uses, "Gate of Babylon," shoots the treasure he collected like this like arrows. The gate to the golden capital opens, and his treasures are shot out from his treasure cellar.
This is a digression, but after the Noble Phantasms that are shot out are used, regardless of how far it has gone, it turns to Gilgamesh's treasure cellar. "Hah. I possess a Noble Phantasm which excels at the task of retrieval," says the person himself.

01 - 神性 [B(A+)]
その体に神性属性があるかないかの判定。
最大の神霊適正を持つのだが、ギルガメッシュ本人が神を嫌っているのでランクダウンしている。

02 - 黄金律 [A]
身体の黄金比ではなく、人生において金銭がどれほどついて回るかの宿命。
ランクAともなれば黄金の魂と言える。
大富豪でもやっていける金ピカぶりで、一生金銭には困らない。

03 - コレクター [EX]
より品質の良いアイテムを取得する才能。
レアアイテムすら頻繁に手に入れる幸運だが、ギルガメッシュ本人にしか適用されない為、
マスターに恩恵はない。

ギルガメッシュは財宝のコレクターでもある。
"地上の宝はすべて集めた"がギルガメッシュの口癖だが、それは比喩でも何でもない。
彼は彼の時代において発生した、あらゆる技術の雛形を集め、納め、これを封印した。
ギルガメッシュが貯蔵したものは財宝というより、"人類の知恵の原典"そのものである。
英雄王の蔵にないものがあるとすれば、それは"新人類が生み出す、まったく新しい概念によるもの"
"他天体の知的生命体による文明技術によるもの"のどちらかとなる。
なので飛行機も潜水艦も当然完備。
西暦以前であれ人の欲望は変わらず、また、魔力が健在だった頃の古代の技術は
近代の技術に劣ってはいなかった。
人が夢見る"希望の道具"はたいてい実現し、その都度、王の手によって接収されていた訳だ。
ギルガメッシュが用いる攻撃スキル、『ゲートオブバビロン』はこうして集めた財宝を
矢として射出するもの。
黄金の都に通じる扉を開き、彼の宝物庫から財宝を撃ちだしているのである。
余談ではあるが、撃ち出された宝具は使用後、ほどなくしてギルガメッシュの宝物庫に戻っていく。
「フッ。回収用の優れた宝具があるのだ」
とは本人の弁。

Setting

Source
The demigod king who ruled over the Sumerian city-state of Uruk in the time before Christ. Not just a legend but also a real person, the king written of in mankind's oldest epic, "The Epic of Gilgamesh."
Possessing great divinity as two-thirds god and one-third human, without anyone to match him in this world, he was perfected as a transcendent being who attained everything in the world.
In his childhood, he was adored by the people as the ideal ruler, but as he grew, possible due to being treated as almighty, his consideration for the people waned, and he came to rule Uruk with absolute power.
However, simply being oppressive does not make one a tyrant, he made Uruk prosper properly, found a friend he could speak with, and in personally subjugating the phenomena that would harm the people, that heroic quality cannot be doubted.
He is the heroic figure who defeated the bull so large it was cloaked in the heavens and rendered the civilization of this fortified Sumerian city unshakeable.
The following is historical fact, which differs from "The Epic of Gilgamesh." According to a fragment of an inscription found in an archaeological excavation of the historical ruins of this Sumerian city, Uruk was a city-state that existed on the shore of Persian south of Mesopotamia, and he was the fifth king of that city's first dynasty. It obtained assets through ocean trade and subjugated the region of southern Mesopotamia. He was victorious in the fight against Aga, king of the Kish who controlled the north made strong the city-states of Sumer. However, as a result the reckless deforestation of the woods due to the building of ships, their agricultural land was destroyed.
For that reason, Gilgamesh, seeking the giant tree, the Lebanon Cedar, launched an expedition all the way to far-away Phoenicia (modern day Lebanon), fought against the people of woods, called Humbaba, gained victory against them, and brought that massive tree back with him.

Source
According to "The Epic of Gilgamesh," it seems that Gilgamesh, after the loss of Enkidu, fell into depression, his previous vigor gone.
The fact that Enkidu, whose strength had not been inferior to Gilgamesh's own, could die, was the shock that Gilgamesh received.
Gilgamesh, who was tormented over anxiety of death, finally set off on a trip to the realm of the death in search of perpetual youth and eternal life.
It was said that there lived a sage who had lived since placing a large amount of animals upon an ark before the coming of a deluge that assailed the earth.
This sage was said to be the only one of the earth escape from death and live until the present. Seeking him, Gilgamesh set across wilderness alone.
At the end of that long journey and many hardships, Gilgamesh finally managed to reach the realm of the dead. There, he met the sage, Utnapishtim, spoke with him, and in the end, Gilgamesh attained the spirit herb of perpetual youth and eternal life.
Gilgamesh came to rise above the "death" that had taken even Enkidu.
His heart's desire fulfilled, during his triumphant return to Uruk, Gilgamesh stopped by a spring. He cleansed himself; it seems he wanted to test the fruits of his labor while in perfect condition.
However. While he was bathing, unexpectedly, a snake with an empty stomach sniffed out the smell of the spirit herb of perpetual youth and eternal life.
By the time he noticed, it was too late. Panicked, Gilgamesh emerged from the spring, all that remained there was the skin that snake had shed.
Having lost the spirit herb of perpetual youth and eternal life in this way, Gilgamesh was irritated for a long interval, but afterwards, he made his way back to his own castle, Uruk.
While the Gilgamesh after this was severe, he ruled his state quietly, entrusted to to the next king, and went to his eternal rest.
Without telling anyone of the whereabouts of the spirit herb of perpetual youth and eternal life.
Mankind's oldest king of heroes, Gilgamesh. Discord with the gods, the journey for the perpetual youth and eternal life, a deluge which covered the world. In that epic is the basis of every legend.
The truth of his epic poem, which has many uncertain points concerning fine details exists on the other side of the veil of romance placed upon it by the present day.
This is another digression, but the snake is reborn with a new body every time it sheds its skin because it stole and ate Gilgamesh's spirit herb... is what is said. It seems that the way the snake goes about its life appeared to the ancient people as a kind of perpetual youth and eternal life that was not available to humans.

01 - 出典
紀元前、シュメールの都市国家ウルクを治めていた半神半人の王。
伝説だけではなく実在したとされる、人類最古の叙事詩『ギルガメシュ叙事詩』に記された王。
三分の二が神、三分の一が人という高い神格を持ち、この世で彼に敵う存在はなく、
この世の全てを手に入れた超越者として完成されていた。

幼年期は理想の統治者として人々を心酔させたが、万能のおごりからか成長すると共に民を省みなくなり、
ウルクを絶対的な力で支配した。
しかし横暴なだけで暴君という訳でもなく、ウルクを正しく繁栄させ、語り合える友を見いだし、
民の害となる魔物たちを自ら討伐するなど、その英雄性には疑いようがない。
天を覆うほどの巨大な牡牛さえ倒し、シュメールの城塞都市文明を確固たる物にした傑物でもある。

              ◆

以下は『叙事詩』とは違い、史実のもの。
シュメール都市の遺跡より出土した碑文の欠片によると、ウルクはメソポタミア南方ペルシア沿岸に存在した都市国家であり、
彼はその第1王朝第5番目の王とされる。
海洋貿易により財力を得、メソポタミア南方地域を征服。
北方を制したキシュの王アカとの戦いに勝利し、シュメール都市国家群を堅固なものとした。
だが船建築の材料として森林を乱伐した結果、農地を荒廃させてしまう。

そのため、ギルガメシュは巨木のレバノン杉を求め遠くフェニキア(現在のレバノン)にまで遠征し、
 フンババと呼ばれる森の民と戦いこれに勝利を収め、大量の木を持ち帰ったとされる。

02 - 出典
『叙事詩』によると、エルキドゥを失った後のギルガメッシュは暗く落ちこみ、かつての勢いは無くなったとされる。
自分に勝るとも劣らない力を持つエルキドゥですら死ぬ、という事実にギルガメッシュは衝撃を受けた。

"死"の不安に苛まれたギルガメッシュは、ついには不老不死を求めて冥界へと旅立つ事になった。
そこにはかつて、地上を襲った大津波を前に多くの動物たちを箱船に乗せて生き延びた老人がいるという。
地上でただひとり死から逃れ、また、今も生き続けるという賢人。
彼を求めて、ギルガメッシュは単身で荒野に旅立った。

長い旅路、数多の苦難の末、ギルガメッシュはついに冥界に辿り着く。
そこでナピュシテムという老人と出会い、語り、彼はついに不老不死の霊草を手に入れた。
エルキドゥを奪った"死"すら、ギルガメッシュは超越する事になったのだ。

              ◆

念願叶い、ウルクに凱旋する途中、ギルガメッシュは泉に立ち寄った。
身を清め、己が成果を万全の状態で試そうとしたのだろう。

しかし。
その水浴びをしている最中、たまたま腹を空かせていた蛇が不老不死の霊草の匂いをかぎつけた。
気がついた時にはすべてが手遅れ。
あわてて泉から出るギルガメッシュだが、そこには脱皮した蛇の抜け殻だけが残されていた。

 こうして不老不死の霊草を失い、ギルガメッシュは長く焦燥したあと、己が居城であるウルクへの帰路についた。
  その後のギルガメッシュは苛烈さこそあるものの穏やかに国を治め、次の王に都市を委ねて永眠した。
  不老不死の霊草の在処を、誰にも話さないままで。

              ◆

人類最古の英雄王、ギルガメッシュ。
神との確執、不老不死を求める旅、世界を覆う大洪水。
その叙事詩にはあらゆる神話の原形がある。

こまかなところで疑問点の多い彼の叙事詩の真相は、いま以て浪漫のベールの向こう側にある。

また余談だが、蛇が脱皮する度に新しい体に生まれ変わるのはギルガメッシュの霊草をかすめ飲んだから……とも言われている。
古代人は蛇の在り方に、人間にはない不老不死を見たという事だろう。

↑ 7.0 7.1 Fate/EXTRA CCC - Gilgamesh Secret Garden 3
↑ 8.0 8.1 8.2 8.3 Fate/Grand Order, Enkidu's Interlude
↑ 9.0 9.1 Fate/strange Fake - Volume 1, Prologue VI: "Archer"
↑ 10.0 10.1 10.2 10.3 10.4 10.5 10.6 10.7 10.8 Fate/strange Fake - Volume 1, Chapter 1: "The War Begins"
↑ 11.0 11.1 Fate/strange Fake - Volume 2, Chapter 6: "Two Archers and..."
↑ 12.0 12.1 12.2 12.3 12.4 12.5 Fate/strange Fake - Volume 3, Chapter 8: "The Wandering King's Rock'n'Roll"
↑ Fate/strange Fake - Volume 4, Chapter 10: "Separate Mornings, Separate Pasts (Part 1)"
↑ Fate/strange Fake - Volume 5, Bridge: "One Day, Atop a Building"
↑ Fate/Zero - Volume 3: Act 10 -84:19:03, p.159-160
↑ Fate/Zero - Volume 4: Act 16 -04:08:29, p.260-261
↑ 17.0 17.1 17.2 Fate/Grand Order Arcade - Babylon Singularity, Node 5
↑ 18.0 18.1 18.2 Fate/Grand Order Arcade - Babylon Singularity, Node 6
↑ 19.0 19.1 19.2 Fate/Grand Order - Babylonia: Section 1 In the Age of the Gods
↑ Fate/Grand Order - Babylonia: Section 6 Encounter
↑ 21.0 21.1 Fate/strange Fake - Volume 2, Chapter 2: "The Heroic Spirit Incident"
↑ Fate/strange Fake - Volume 4, Chapter 11: "Day 2, Morning, A God Returns From Twilight"
↑ Fate/strange Fake - Volume 4, Interlude: "Backstage at a Third-Rate Comedy"
↑ 24.0 24.1 Fate/strange Fake - Volume 5, Bridge "Rondo of the Outsiders, Part 1"
↑ 25.0 25.1 Fate/strange Fake - Volume 5, Chapter 14 "Gold and Lions, Part 1"
↑ 26.0 26.1 26.2

Fate/strange Fake - Volume 2 afterward

Me: "About Enkidu's stats, he has 'Transfiguration,' so I wanted to set his point total..."

Nasu: "Hmm. He is Enkidu, and he's A rank, so all As."

Me: "All As!? But isn't that even higher than Berserker in the 5th!? Everyone's going to say, 'Heroic Spirit favoritism! He's a Mary Sue!'"

Nasu: "Don't let it get to you."

Me: "But, I mean, all As is even higher than Karna."

Nasu: "Don't let it get to you."

Me: "To be honest, it's so high that even I think his stats are too exaggerated..."

Nasu: "I said, don't let it get to you!"

Me: "Eep!"

Nasu: "If you think about it the other way, it's Nemes*s... All As is his base, and if he raises his strength to A+, another stat goes down two ranks..."

Me: "What cool-headed and precise worldbuilding...!"

Nasu: "And if... (etc., etc.)"

The editorial supervision I received was along those lines. As a result, please consider that, as of book 1, Enkidu's total stat points are hovering at "a little less than all As." But if his Master, the silver wolf, completely recovers, then even all As aren't just a dream. (The "etc., etc." is still a secret.)

↑ 27.0 27.1 Type-Moon: Bamboo Broom Diary (12/14) translated by taiboo
↑ Fate/strange Fake - Volume 2, Chapter 3 "Ensemble Versus Illusion"
↑ Fate/Grand Order - Babylonia: Section 21 Absolute Demonic Front Mesopotamia (II)
↑

[] Fate/Zero Blu-ray Disc Box II English Translation booklet: Introduction, p.003-004

Introduction
Special issue
Gen Urobuchi:
To give a specific example, allow me to explain Berserker's flashback scenes, which were probably the most heavily revised from the original. In the original novel, it is a scene that jumps to an entirely different time period that is inserted right in the middle of the duel at the end. It is precisely because the depiction of the fight had been placed in the back of the reader's mind as a concept that it was possible to depict and link this to his past as a separate narrative thread.

With that said, in the visual medium, because the audience takes in the battle in the underground garbage by means of sight and sounds, the scene has a sense of place which helps to make it seem as if they themselves are there. If the point of view were to suddenly shift to another time, another story, the tension that suffused that showdown scene would suddenly evaporate. Although humans can develop differing concepts in parallel, they can only focus on and process one view point at a time. If the anime version has ignored this difference and stayed slavishly true to the original novel and revealed Berserker's past in exactly the same way, the viewers probably would have felt a visceral sense of incongruity and instantly been thrown out of the moment.

The same goes for the flashback scene where Gilgamesh reminisces about Enkidu. In the novel, I took care to write it with deliberately vague, ambiguous imagery to depict Gilgamesh's flashback so as not to ruin the afterimage of Excalibur's activation scene that immediately preceded it. However, this sort of allowance isn't possible in visual media. Every scene is depicted with the same resolution and the same sense of presence as time unfolds at the same pace. So with that in mind, they had no choice but to place both the catharsis of Excalibur and the information dealing with Enkidu on the table and decide between. Of course, it was obviously the former that was more vital to the overall story.