God Hand: The Twelve Labors (十二の試練, Jūni no Shiren?) is a "hidden ability" possessed by Heracles, a continuously active-type Noble Phantasm that grants him a "body that knows no death."[1][2] It is a blessing of the gods representing immortality, as well as being a curse, that was granted to him for completing his Twelve Labors in life.[3] It is the ability that required attacks of the highest grade to harm him and prevented him from even being scratched by anyone during the Age of Gods, described as "nearly foul play" even by acquaintances at the time.[4][5] It lacks an overt external manifestation such as a weapon or armor, but in attributing a shape to it, can be said to be the body of the user itself.[3] It transforms the body into a tough suit of armor that acts similar to a conceptual weapon in practice, coloring his body like lead and covering it with strange protrusions.[3][6][7] It provides the three effects of resurrection, attack-nullification, and the ability of "immunity against an attack he has experienced previously."[3][8]
Differing from simply tough armor that will endure attacks and eventually wither under the damage, God Hand applies a conceptual defense based upon ranks, a "'law' of immortality created from abnormal amounts of magical energy."[6][9] It defends against all attacks B-rank and lower, regardless of the attack being physical or magical in nature.[3] It also grants the effect of automatic regeneration, including resurrection after death, reviving him with a stock of eleven extra lives through layered resurrection magic.[3][10] He has lives equaling the number of labors he overcame to atone for his sins, rendering him an "immortal" being who must be killed once for each labor to be fully eliminated.[3][10] For him to be damaged, he must be hit by A-rank attacks or above, requiring the opponent to have at least an A-rank "normal attack" registered through their Strength statistic, A-rank magecraft, or an A-rank Noble Phantasm. It only works based on rank and not numeral equivalents due to its "refusal" property that "goes beyond the rules of reality", meaning that, although a C-rank Noble Phantasm can be considered A or A+ rank in terms of a regular attack, it would still be nullified by God Hand. Even should an attack be capable of destroying the world, Saber believes it would be nullified should the rank be too low.[5][6][11]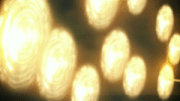 It is unlike Magic Resistance that completely nullifies the attack, instead allowing the attack to take effect without registering any damage.[12] He can attack without even thinking of defense due to it, able to ignore Saber's sword that simply bounces off of his skin without leaving a mark or making him flinch, Rin's basic magecraft that leaves him completely undamaged, and Archer's basic arrows that has no effect after hitting him directly in the temple and forehead. He only needs to respond seriously to their Noble Phantasms and Rin's A-rank jewels.[3][6][9][10] Saber believes for an opponent to defeat him, they would require at least an A-rank attack and a Noble Phantasm that exceeds even that.[6] Those without anything above B-rank like Assassin and True Assassin cannot harm him at all, while he can be affected by Caster's high sorcery and Lancer using his runes and Gáe Bolg together to bolster it to A-rank.[11] Against the strengthened Saber Alter, she is able to easily cut through his steel body without issue with her sword, and against Gilgamesh, he has no issue in piercing his skin with numerous Noble Phantasms from the Gate of Babylon.[13][14]
It is exceptionally compatible with his Battle Continuation, allowing his resilient body to take a great deal of damage.[3] When healing and reviving, it is different from normal regeneration and closer in nature to the time reversal attribute of the Curse of Restoration possessed by vampires.[15] Non-fatal damage can be healed within minutes, but the damage from multiple lives being taken, such as in the battle against Archer, requires three days to heal.[5] He is able to take each continuous assault from Gilgamesh, regenerate, and continue to move forward while his lives drain away.[14] He is able to revive in ten seconds from Fragarach piercing his heart, and used again a second time with the intent of blinding him by piercing through his face, it barely impedes him as he begins to move even before his eyes regenerate seconds later.[1] Multiple lives can be taken at once, and they appear to have a set amount of damage they can take, allowing Berserker to calculate that an attack had enough power to take two more lives than the stock he had available at the time.[16] Caliburn, hitting Berserker from the inside, is shown to take seven lives, Illya comments that Rin utilizing five times the jewels required to take one life may have been able to take all six lives, and while it is dubious if the weakened Excalibur could take off even two of his lives, Illya believes its full power could also have taken the rest of his lives and completely kill him.[10][16][17]
Every time he is harmed by an attack, regardless if it leads to death or not, he will gain resistance after he heals. In the case of being damaged by flames, he would gain around "+100 fire resistance" after healing. Rather than rendering them "completely ineffective", it makes subsequent attacks almost useless against him.[8][18] No matter the power of the Noble Phantasm used to kill him, it will be nullified after he resurrects, so even the greatest attack will not be effective on him twice and will require different methods to take each subsequent life.[3][5] Under circumstances where his Mind's Eye (Fake) is available, it will bolster his resilience in being able to see through attacks previously witnessed, but he has lost his swordsmanship techniques as a Berserker and can only rely on the natural ability of God Hand.[8] Even with the support of Assassin and Kuzuki Souichirou, Caster can only damage him two or three times before her spells are rendered ineffective.[11] Due to Illya's immense magical energy, even his stock of lives can be regenerated with enough time.[3] It takes three days to restore at least two lives.[19] Due to Heracles' legend, God Hand is ineffective against Hydra venom, one single strike from a venom-coated dagger being enough to eat through all of God Hand's lives and kill him.[20]
In the world of Fate/kaleid liner PRISMA☆ILLYA, the installation of the Berserker Class Card has deteriorated the ability in many ways, rendering so that it only protects against attacks of C-rank and below and displays a lesser stock of lives.[21] Upon death, revive is automatically cast, but when it activates, the card gets discharged from the user's body.[21][22]

References
[
]
↑ 1.0 1.1 Fate/hollow ataraxia - Heaven's Feel Backnight 5
↑ Fate/stay night - Berserker's Status Screen
↑ 3.00 3.01 3.02 3.03 3.04 3.05 3.06 3.07 3.08 3.09 3.10

[] Fate/complete material III: World Material - The Servants of the Fifth Holy Grail War: Berserker, p.036-037 [T]

Hercules
Class: Berserker
Master: Illyasviel von Einzbern
Alignment: Chaotic Mad
Sex: Male
Height: 253cm
Weight: 311kg
Weapon: Axe-Sword

STR: A+
CON: A
AGI: A
MGI: A
LCK: B
Noble Phantasm: A

Legend
A demigod hero of Greek Mythology, he was born between the King of Gods Zeus and a human girl. He received the violent hatred of Zeus' wife Hera because of his origins and was tormented by the goddess at every turn. However, he entirely overcame the difficulties he had been given, and was enshrined as a god in the end.

Heracles had an extremely violent temperament as an infant, and grew up as a shepherd in order to obtain a gentle heart. Having grown into a fine adult, Heracles was recognized for several feats, and gained two children as well as the right of succession to the throne. However, Hera made Heracles go temporarily insane and he killed his wife and children, ending up in the role of a slave to the king to atone for his sins. Here the jealous king gave him a challenge, the famous Twelve Labors. The Labors were all things that a human could not achieve but Heracles completed them safely, and at the same time he was freed from slavery, he received an immortal body.

However, the adventures of Heracles and Hera's hatred did not end there. Hera's numerous artifices resulted in Heracles' poisoning by his own wife from his second marriage. In his final moments, Heracles cremated himself, surrendering to Zeus's judgment. The gods after consulting recognize Heracles' feats, and he was recruited as a god like his father, becoming a constellation.

Tactics
An excellent warrior, he possesses the qualifications corresponding to six classes excluding Caster. Other than specializing with the bow, he has mastered every weapon. However, all that is talk about times when he is not Berserker. Heracles as a Berserker has lost his rationality, and exists only to utterly defeat the enemy from the front as directed by Illya. Naturally, there is no such thing as detailed tactics, leaving it to physical ability and brandishing an axe-sword to strike. Astonishingly, with just that, it is a fact that he demonstrates hand-to-hand combat abilities superior to every Servant. Without breaking to even think about defense, he leaves it to his Noble Phantasm "God Hand."

Class Abilities
Mad Enhancements: B
The Class Skill that characterizes Berserker, it reinforces ability at the cost of reason. As Heracles' possesses the skill at Rank B, in compensation for losing most of his sanity, the levels of all his abilities rise. Heracles beat his harp instructor to death when he was a child, and had many episodes when he killed people in his rage without even hearing them speak. It seems that for Heracles, Berserker that receives "Mad Enhancement" was an easy class to adapt to. Focusing on controllability when out of combat, the rank of "Mad Enhancement" is suppressed by Illya.

Being close to the strongest Heroic Spirit, even restricted to simple direct melee as consequence of Mad Enhancement, Heracles was undoubtedly the strongest among the Servants. However, because of Mad Enhancement, a variety of sword techniques and skills, and a part of his Noble Phantasms was lost. Having his emotions also sealed off and not able to perform any personally motivated actions, only the reason within his core was not lost, having occasions when he felt something like the will to protect Illya.

Personal Abilities
Battle Continuation: A
A skill that allows for the continuation of combat after sustaining mortal wounds. It will also reduce mortality rate from injury. Cú Chulainn's Battle Continuation represents "never give up no matter what", while Hercules' represents the ability to survive. The Noble Phantasm that allows for resurrection after death, God Hand, has exceptional compatibility with the "will not die easily" skill Battle Continuation.
The best result is achieved when a resilient body is combined with this skill.

Eye of the Mind (False): B
A danger avoidance ability based on Intuition/Sixth Sense, gained through many ordeals and adventures. Even though Hercules' sanity was lost due to Mad Enhancement, this skill remained effective as it is nearly an instinct. When crossing swords with a seasoned swordsman like Artoria, he would not fall for half-hearted feints. It is such a troublesome ability for Hercules' opponents.

Although monstrous in size, Hercules has the highest rank in Agility. As a result, it is very difficult to corner him.

Bravery: A+
With his brave and daring spirit, Herakles is able to neutralise mental interference such as suppression, confusion and charm. However, under the influence of Mad Enhancement, this skill is unable to take effect. While operating correctly, Bravery also increases the damage inflicted upon the opponent during melee combat. This skill allowed Herakles to defeat several monsters empty-handed.

Even the brave warrior's heart was painted over by the insanity of Mad Enhancement.

Divinity: A
Being a mixed-race child of the King of Gods Zeus and a human, and becoming a god after death, Herakles naturally possessed the highest level of the Divinity skill. However, this matter became a disaster, ending with his complete entrapment in Gilgamesh's Noble Phantasm "Chains of Heaven" that grows in strength proportionate to the enemy's Divinity.

Noble Phantasm
God Hand: Twelve Labors
Rank: B
Type: Anti-Unit
Range: -
Maximum Targets:

A blessing of Gods, as well as a curse. It is a Noble Phantasm given to Heracles, representing immortality. This Noble Phantasm does not have an overt external manifestation such as a weapon or armour, but if you hazard to put a shape to it, the body itself can be called the Noble Phantasm. God Hand turns one's body into a tough suit of armour and nullifies all attacks Rank B or lower, regardless the attack being physical or magical. It also has the effect of automatic resurrection after death. Because the resurrection effect has 11 uses, Heracles cannot perish unless killed 12 times. In addition, due to Illya's immense magical energy, given enough time, the lives lost can also be regenerated.

Resurrection as well as attack-nullification. Besides these two effects, God Hand also possesses a third effect: rendering an attack that it has experienced before useless. Regardless how powerful is the Noble Phantasm that defeated Heracles, it would be completely nullified after he resurrects.

Nine Lives: The Shooting Hundred Heads
Rank: -
Type: -
Range: -
Maximum Targets: -

Among Hercules'Noble Phantasms, he trusted this one the most. It was the Noble Phantasm which Hercules used to slay the immortal nine-headed serpent Hydra once upon a time, taking the form of bow and arrow. After killing the Hydra, Hercules could even utilise techniques that emulate the ability of this Noble Phantasm when wielding other weapons. In essence, it is "a high speed attack consisting of nine consecutive strikes, as swift as if the attacks are overlapping". Even when delivered via sword, spear, or axe, this technique still boasts power on the level of Noble Phantasms. Also, just like Cú Chulainn's demonic spear Gae Bolg has a technique called "Gae Bolg – Piercing Death Thorn", Hercules' technique shares the "Nine Lives – Shooting of Hundred Heads" name with the Noble Phantasm.

Shirou projected this secret sword technique while projecting Hercules' Axe Sword, thus annihilating the Blackened Hercules. While summoned as a Berserker, Hercules could not use Nine Lives.

↑ Fate/Apocrypha - Volume 2
↑ 5.0 5.1 5.2 5.3 Fate/stay night Fate route: Day 11 - Dawn in the Ruins
↑ 6.0 6.1 6.2 6.3 6.4 Fate/stay night Fate route: Day 5 - Question - Vela Gulf
↑

[] Fate/side material - Encyclopedia: Twelve Labors [Noble Phantasm, Curse], p.062 [T]

Twelve Labors [Noble Phantasm, Curse]
God Hand.
Immortality obtained from a blessing (curse) of the gods.
The body is transformed into strong armor, and all attacks of rank B and below are nullified.
Additionally, there is the extra effect where revival (Raise) is automatically cast upon death.
There is a stock of eleven revivals.
...by the way, could it be that God Hand is the reason Berserker's body turned leaden and his elbows transformed!?
Well, putting it in terms of a fighting game, it's a ridiculous Noble Phantasm that applies Super Armor + No Damage to every attack outside of Super Combos. Such was its greatest strength.

十二の试练【宝具、呪い】
ゴッドハンド。
神の祝福(呪い)によって得た不死性。
自身の肉体を屈強な铠と化し、ランクB以下の攻撃を全て無効化 する。
加えて、死亡しても自動的に蘇生(レイズ)がかかるオマケっき。
蘇生のストック数は十一回。
……となると、パーサーカーの体が铅色だったり肘とか変形していたりするのはゴットハンドのせいなのかしら!?
まー、格闘ゲームでいうならスーパーコンボ以外の攻撃はぜんぶスーパーアIマー+ノーダメージつつー デタラメ宝具。そりゃ最強だわ。

↑ 8.0 8.1 8.2

[] Comptiq 2006-06 issue - Fate Dojo Q & A:
Q: Is Berserker's "immunity against an attack he has experience before" an ability of his Noble Phantasm?

Q: Is Berserker's "immunity against an attack he has experience before" an ability of his Noble Phantasm, or is it due to his ability to see through the attack?

A: The answer is that, it is a result of both the resilience of his body, as well as his techniques. God Hand has the ability to make Berserker's body immune against an attack after it has been damaged once by the said attack. Also, Berserker himself possesses the skill to see through an attack he has witnessed before. However, due to Mad Enhancement, this "technique of a swordsman" is sealed. As a result, he can only count on the ability of God Hand.

Q:バーサーカーに一度行った攻撃が二度と通じないのは宝具の能力に由来するものなのか、見切ることができるからなのか?という問いです。(山口県/無幻のレイ)

A:答えは肉体耐性と技術の両面だという話。
ゴッドハンドには一度受けたダメージを学習したのちそれへの耐性を肉体に付加する能力があるとのこと。
バーサーカー自身も一度見た攻撃を見破るスキルを持っているそうですが狂化しているため、その「剣士としての技術」は封印されているので ゴッドハンドの能力のみに頼っているとか。

↑ 9.0 9.1 Fate/stay night Unlimited Blade Works: Day 3 - VS Berserker and Distortion (II)
↑ 10.0 10.1 10.2 10.3 Fate/stay night Fate route: Vs Berserker - Twelve Labors
↑ 11.0 11.1 11.2

[] Comptiq 2006-03 issue - Fate Dojo Q & A:
Q: Lancer, Caster, Assassin, and True Assassins; all with normal attack and Noble Phantasms of B or lower. If they fought against Berserker, wouldn't it be a one-sided fight? Or are there any of them that can match up against him?

Q. Lancer, Caster, Assassin, and True Assassins; all with normal attack and Noble Phantasms of B or lower. If they fought against Berserker, wouldn't it be a one-sided fight? Or are there any of them that can match up against him?

A: Assassin and True Assassin by themselves wouldn't even be a fight. Lancer can use his runes and Noble Phantasm together to temporarily raise the rank to A, but it'd still be a very disadvantageous fight but "one with some chances". Caster has two front-line Saber-class defenders, so if she uses her high sorcery then she'd be able to deal damage, but that would be limited to 2 to 3 times. Also, in the game, Assassin was able to push Berserker back because of the terrain advantage and support from Caster (weighing down Berserker's body). ...Well, since the compatibility of Assassin and Berserker is horrible, the fact that Berserker was even pushed back is enough to say "whoah, Kojirou's amazing".

Q:通常攻撃、宝具共にBランク以下であるランサー、キャスター、アサシン、真アサシン。バーサーカーと戦った場合、やっぱり一方的な展開になるんでしょうか?それとも中には渡り合える者がいたりするのでしょうか?(愛知県/フラウボウ)

A:アサシン、真アサシンは単体では勝負になりません。ランサーはルーン魔術と宝具の組み合わせで一時的にAランクに届くので、かなり不利な戦いになりますが「いくらか勝ち目のある」戦いを展開できます。キャスターはセイバークラスの前衛が2人ほどいるのなら大魔術でダメージを与えられますが、それも2回か3 回が限度でしょう。ちなみに、本編でアサシンがバーサーカを撃退しているのは地形の有利とキャスターの援護(バーサーカー本体への重圧)があったおかげです。……いやまあ、それでもアサシンとバーサーカーの相性は最悪なので、撃退したこと自体、小次郎スゲーということになるのですが。

↑ Fate/stay night Fate route: Day 3 - Decision / The Strongest Enemy
↑ Fate/stay night Heaven's Feel: Day 10 - Power Game / Rescue Illya
↑ 14.0 14.1 Fate/stay night Unlimited Blade Works: Day 13 - Entering Einzbern Castle / VS Berserker
↑ Fate/stay night Unlimited Blade Works - Episode 3
↑ 16.0 16.1 Fate/stay night Fate route: Day 11 - And thus I pray, Unlimited Blade Works
↑ Fate/stay night Fate route - Night Without Dawn / Tiger Dojo 8
↑

[] Fate/stay night [Unlimited Blade Works] Animation Material I - Kinoko and Takashi Q & A, p.042 [T]
Q: With Berserker's Noble Phantasm God Hand, you gain resistance to an attack once you're hit by it, but do you only gain this resistance by having died once? Would the same attack be effective multiple times as long as it was before he died?

Q: With Berserker's Noble Phantasm God Hand, you gain resistance to an attack once you're hit by it, but do you only gain this resistance by having died once? Would the same attack be effective multiple times as long as it was before he died? <Madao Gingetsu>

Nasu: You don't have to die. For example... if you were to take fire damage, once you recover you would gain +100 resistance to fire.
Takeuchi: Oh, feels like it has been toned-down. Wouldn't it have completely nullified it before?
Nasu: I said it won't work, but I don't think I've ever said it'll be negated. BB: "Mine is to nullify all attacks, Macho-san's is to triple his defense! What's the difference!?" Heracles: "It's not even close (to your hacked ability)!"
Takeuchi: No matter how you put it, it's an overpowered skill.

バーサーカーの宝具「十二の試練」には一度受けた攻擊に対して耐性を付ける効果がありますが、この耐性を付ける条件とは一度「死ぬ」ことなのでしょうか?仮に同じ攻擊でも死ぬ前なら何度も通じるのでしよろか? <銀月マダオ>

奈:死ぬ必要はないです。例えば、 火炎のダメージを受けたら傷が治った後、対火炎防御力 +100になる……といった感じ。
武:お。なんかマイルドになったね。前は完全無効じゃなかったっけ?
奈:効かなくなる、とは言ったが無効とは言っていない。BB「私は攻撃才ールキャンセルで、マッチョさんは防御力3倍!そこに何の違いがあるって言うんですかぁ!?」ヘラクレス「(おまえのような完全チートとは)違うのだ!」
武:どちらにせよチートスキルですよね。

↑

[] Fate/stay night [Unlimited Blade Works] Animation Material I - Kinoko and Takashi Q & A, p.040 [T]
Q: Berserker took no damage from Archer's A-rank Noble Phantasm "Broken Phantasm" (Caladbolg), is it ineffective due to Berserk's Noble Phantasm, or was he simply able to withstand it naturally?

Q: Berserker took no damage from Archer's A-rank Noble Phantasm "Broken Phantasm" (Caladbolg), is it ineffective due to Berserk's Noble Phantasm, or was he simply able to withstand it naturally? <Not Mr. Shanoa>

Nasu: Oh, that. In the original work it was like "Even though up until then none of the attacks had been worth dodging, this one would have been fatal, so Berserker counters → the resulting explosion from the Noble Phantasm is devastating." Yet in the anime version it was handled as "Berserker could not respond to it due to a severe injury from Saber → losing one of his lives, and regenerates," which may be something to think about. In all he lost 2 lives because of it.
Takeuchi: Oh, so that's why God Hand in the anime version needed 3 days to recover!

アーチャーのAランク宝具並の「壊れた幻想」を受けても無傷だったバーサーカーですが、宝具による効果で無効化したのではなく、素の耐久力で耐え切ったのでしょうか? <シャノアールさん他>

奈:あれなー。原作だと「今まで殺す必要もない攻撃だったが、これだけは致命傷になるので迎撃したバーサーカー→宝具爆発による大惨事」。一方、アニメだと「セイバーによる致命傷でバーサーカー反応できず→素で喰らってさらにワンライフロストからの回復」とお考えください。都合、2機も残機減ってるんですね。
武:ああ、アニメ版のゴッドハンド、3日で回復したのはその為か!

↑ Fate/strange Fake Volume 5, Chapter 15: "Gold and Lions, Part 2"
↑ 21.0 21.1

[] Fate/kaleid liner PRISMA☆ILLYA 3rei Volume 1, p.097 - Berserker

Berserker
Include
Nine Lives: Shooting the Hundred Heads: Rank Unknown
A gigantic axe sword created from broken rock. Originally was a bow and arrow set that destroyed the nine headed giant serpent and then developed as a martial art adapted so it can be used with any weapon and sublimated into a style. This style is said to be the Noble Phantasm; however, the martial art was lost so only the sword is deployed.
The bow and arrow set Black Gil used was this Noble Phantasm's prototype. It was a nine laser automatically guided Phantasmal Species killing fake-ish ability

Install
Mythical great hero XXXX's ability is obtained. A truly excellent Heroic Spirit in every aspect but this class's specialty "Mad Enhancement," robs the user of his reason, only leaving a monster who destroys the enemy in front of one's eyes and without reflecting on one's body just goes into battle, wouldn't you say?

[Noble Phantasm]
God Hand: Twelve Labors: C
Immortality obtained from the blessing of gods. It should be called a kind of curse rather than a Noble Phantasm. One's body is converted to a strong armor and C rank and below attacks are completely nullified.
Also upon death, revive is automatically cast. Original stock was 11 however, because installation has deteriorated the ability in many ways, the stock seems fewer.
Additionally, it becomes resistant to the damage received so the same attack cannot kill him again.

バーサーカー
限定展開
射殺す百頭(ナインライブズ): ランク不明
岩を砕いて作られたような、巨大な斧剣。元は九頭の大蛇を殲滅した弓矢だったが、それで培った武技をあらゆ る武具に適応させ、ひとつの流派として昇華させた。その流派こそが宝具と言えるのだが、武技は失われ剣だけ が展開される。
黒ギルが使用した弓矢はこの宝具の原典となったもので、自動追尾の幻想種殺しレーザーx9というインチキじ みた性能。

夢幻召喚
神話上の大英雄XXXXXの能力を得る。心技体すべてに優れた英霊だが、このクラスの特性上、使用者「狂化 」によって理性を失う。ただ目の前の敵を殲滅する怪物と化し、自身の身体を省みない戦闘を行うことになるだ ろう。

[宝具]
十二の試練(ゴッド・ハンド):C
神の祝福により得られた不死性。宝具というよりは呪いの類。自身の肉体を頑強な鎧と化し、Cランク以下の攻 撃を完全に無効化する。
さらに死亡ても自動的に蘇生がかかる。本来のストックは11回だが、夢幻召喚では能力がいろいろ劣化してい るようで、ストックはもっと少ないようだ。
加えて、受けたダメージにたいして耐性をもつようになるため、同じ攻撃で再び殺されることはな い。

↑

PRISMA material/pre
Fate/stay night




hollow ataraxia

Argon Coin • Avalon • Avesta • Bellerophon • Blood Fort Andromeda • Breaker Gorgon • Caladbolg II • Caliburn • Dainsleif • Durandal • Ea • Enkidu • Excalibur • Excalibur Morgan • Fragarach • Gáe Bolg • Gate of Babylon • God Hand • Gram • Harpe • Houtengeki • Hrunting • Invisible Air • Kanshou and Bakuya • Nine Lives • Nine Lives Blade Works • Potion of youth • Rho Aias • Rule Breaker • Tsubame Gaeshi • Unlimited Blade Works • Verg Avesta • Vajra • Zabaniya: Delusional Heartbeat • Zabaniya: Cyber Phantasy

Fate/Zero

Arondight • Avalon • Ea • Enkidu • Excalibur • For Someone's Glory • Gáe Buidhe • Gáe Dearg • Gate of Babylon • Gordius Wheel • Invisible Air • Ionioi Hetairoi • Knight of Owner • Prelati's Spellbook • Vimana • Zabaniya: Delusional Illusion

Fate/EXTRA

Agni Gandiva • Amalavijñāna - Boundary of Emptiness • Amita Amitabha • Angra Mainyu/CCC • Aestus Domus Aurea • Athanaton Ten Thousand • Báthory Erzsébet • Bellerophon • Blessing of Wisdom • Blood Fort Andromeda • Blut die Schwester • Brahmastra • Brahmastra Kundala • Brynhild Romantia • Carolus Patricius • Carolus Patricius Auctoritas • Carolus Patricius Dimitte • Charles Patricius • Chakravartin • Cursed Cutting Crater • Daishintou • Eightfold Blessing of Amaterasu • Excalibur Galatine • Excalibur Image • Fairy Snow Photon Ray • Fierce Tiger Forcibly Climbs a Mountain • Gate of Skye • God Force • Golden Hind • Golden Wild Hunt • Joyeuse • Joyeuse Ordre • Kavacha and Kundala • Kazikli Bey • Kilenc Sárkány • Katoptron Katho Phlegon • Märchen Meines Lebens • No Face May King • No Second Strike • Nursery Rhyme • Photon Ray • Saraswati Meltout • Teardrop Photon Ray • The Queen's Glass Game • Vasavi Shakti • Yew Bow

Fate/Apocrypha

Akhilleus Kosmos • Agrius Metamorphosis • Andreias Amarantos • Antares Snipe • Armor of Fafnir • Balmung • Blasted Tree • Brahmastra Kundala • Bridal Chest • Casseur de Logistille • Clarent • Clarent Blood Arthur • Crying Warmonger • Diatrekhōn Astēr Lonkhē • Dromeus Komētēs • First Folio • Golem Keter Malkuth • Hanging Gardens of Babylon • Hippogriff • Kavacha and Kundala • Kazıklı Bei • La Black Luna • La Pucelle • Left Hand - Xanadu Matrix • Legend of Dracula • Luminosité Eternelle • Maria the Ripper • Phoebus Catastrophe • Right Hand - Evil Eater • Secret of Pedigree • Sikera Ušum • The Mist • Trap of Argalia • Troias Tragōidia • Vasavi Shakti
Unused: Abyssus Draconis • Benkei Butsu • Eighth Implement • Interfectum Dracones • Sacrifice • The Disputed Spoils of War • The Globe • The Seven Arrows of the Big Dipper

Fate/Grand Order

A

Absolute Sword - Endless Flash • Absolute Sword - Endless Three-Stage • Abyssus Draconis • Aigis • Agni Gandiva • Airavata King Size • Akafiloga All-Grið • Alf Layla wa-Layla • All Things Must Pass - To Flourish is To Fall • Ama-no-Sakahoko • Amalavijñāna - Boundary of Emptiness • Ambushed from Ten Sides - As If There Was No Shadow • An Gal Tā Kigal Shē • An Gal Tā - Seven Colors • Angelica Cathay • Anpu Neb Ta Djeser • Antares Snipe • Anti-fling Rondo • Apfel Schiessen • Arc de Triomphe de l'Étoile • Ark • Arondight Overload • Around Caliburn • Ars Almadel Salomonis • Ars Nova • Ars Paulina • Artemis Hagnós • Ascalon • Assault Medicine Full-Burst Party • Astrapste Argo • Asurashreshtha • Athanaton Ten Thousand • Attendre, Espérer • Authentic Triumph • Autumn Leaf Viewing • Avidya, Three-Stage Thrust • Azamaru • Azrael

B

Balmung • Báthory Erzsébet • Báthory Brave Erzsébet • Báthory Halloween Erzsébet • Bayard • Beagalltach • Beautiful Journey • Bishamonten's Eight Phases Wheel Charge Formation • Black Arts Decapitation Method - Moonflower • Black Dirty Barty Howling • Black Dog Galatine • Blasted Tree • Bloodbath Crown • Blue Summer Palladion • Brahmastra (Rama) • Brahmashirastra • Breaker Gorgon • Bölverk Gram • Bone Collector • Boneless Man • Bouclier de Atlante • Breast Zero Erzsébet • Bright Ehangwen • Brynhildr Romantia • Brynhildr Romantia (Passionlip) • Brynhildr Sigurtein • Bucephalus

C

Caledfwlch Caladbolg • Caladbolg • Caliburn • Candy Star Photon Ray • Caress of the Medusa • Caribbean Free Bird • Caribbean Free Bird - Act 2 • Channeling - Omen of the Great God Ibuki • Chaos Labyrinthos • Chariot My Love • Chariot of Boudica • Chionis Tauros • Christine, Christine • Chronos Rose • Chyornyj Oprichniki • Chu Shi Biao • Chyornyj Oprichniki • Clarent Blood Arthur • Crazy Trip Drive Idol • Crocea Mors • Cross-Calibur • Cruaidín Sétanta • Crying Warmonger • Crystal Dress • Crystal Palace • Curruid Coinchenn • Cursed Cupid Cleanser • Cursed Cutting Crater • Custos Morum

D

Das Rheingold • Dazzling Castle of the Sun in the Demonic Realm • Dead End - Airgetlám • Demon King of the Sixth Heaven • Demon King Turns the Heavens - Red Spider Lily • De Sterrennacht • Des Océans d'Allégresse • Dharmapala Girl - Nine-headed Dragon Massacre • Dimension of Steam • Dinosaur Summer Goodbye • Dio Santissimo Misericordia de mi • Dioscures Tyndaridae • Distihia Milya • Divine Sword - Kusanagi-no-Tachi • Dojo-ji Bell Form 108 - Fire Dragon Mow Down • Durindana

E

Edin Shugra Quasar • Eightfold Blessing of Amaterasu • Elementary, My Dear • Emotional Engine - Full Drive • Emotional Engine - Vivid Full Sensation • Encomium Moriae • Enfer Château d'If • Eternal Lament • Eternal Mirror that Models the Celestial Bodies • Etherspace, Howbeit the Order • Everlasting Summer Sunlight • Excalibur Vivian • Eye of the Euryale

F

Failnaught • Fairy Tale Erzsébet • Fax Caelestis • Femme Fatale Baiser • Fergus My Love • Fergus, My Good-Looking Brave • Fetch Failnaught • Fintan Finegas • First Folio • Five Elements Mountain - Buddha Palm • Flawless Masterpiece - The Crane's Fate, A Teary Farewell • Fleur de Lys • Flucticulus Diana • Flying Bright Spirit - Fire-Tipped Spear • Formlessness • Frieren Scharfrichter

G

Gae Bolg Alternative • Gáe Bolg: Gouging Piercing Spear of Carnage • Ganesh Impact • Ganesha Vighneshvara • Ganryuu-jima • Garden of Avalon • Gate of Skye • God Spear, No Second Strike • God-Striking Whip • God Force • Gohou Shoujo-Kuzuryu Ousatsu • Golden Drive • Golden Eater • Golden Spark • Golden Wild Hunt • Golem Keter Malkuth • Great Death Claw • Great Flame of Mount Ooe • Great Grudge of Rashoumon • Great Ram Nautilus • Grendel Buster • Guillotine Breaker • Gugalanna Strike

H-K

Hachiman Prayer - Shooting Through a Great Demon • Half-dead Blood Axe • Hamesh Avanim • Haradhanu Janaka • Hazy Inverted Moon - Eleven Forms • Heavenly Demon Rain • Heaven's Hole • Het Gele Huis • Hollow Heart Albion • Hope of Avalon • Iam Redit et Virgo • Imitation God Force • Immortal Chaos Brigade • Inexhaustible Bale • Innocence Arondight • Interfectum Dracones • Invisible Air • Ira Lupus • Iz Tula Seven Drive • Jaguar in the Black • Jet, Three-Stage Thrust • Judgment of the Ten Rulers of Afterlife - Journey of the Wicker Basket • Kama Rūpāstra • Kama Sammohana • Kazikli Bey (Berserker) • Kazikli Bey (Lancer) • Knight of Owner • Kur Kigal Irkalla

L

Laevatein • La Féerie d'une Nuit • La Grâce Fille Noël • La Grondement Du Haine • La Grosse Tour • Lapithai Caeneus • Lauda Lentum Domus Illustrius • La Mort Espoir • Laus Saint Claudius • Le Rêve Ensoleillé • Leviathan Melt Purge • Lie Like Vortigern • Like a Soaring Dragon • Longinus Count Zero • Loptr Laegjarn • Lord Camelot • Lord Chaldeas • Lord Hachitendo of Hakuro Castle's Hundred Demons • Lordless Camelot • Lumino-Calibur • Luminosité Eternelle

M

Mac an Luin • Maelstrom - Evil Spirit Left Minister • Magna Voluisse Magnum • Mahāpralaya • Mahākāla Shakti • Manual of Accusation • Märchen Meines Lebens • Mara Śūnyatā • Marital Vows of Rainbow Skirts and Feather Robes • Marvelous Exploits • Mata Hari • Mechanical Illusionary Method - Bull Swallowing • Melammu Dingir • Metabole Piglets • Meteor Snegurochka • Mikotto • Mold Camelot • Moles Necessrie • Monte Cristo Mythologie • Moralltach • Mountainous Power and Matchless Valor • Mount Ooe - Enlightened Oni Slayer • Multitude of Colors - Providential Oni Poison • My Red Mead

N-O

Nahin Denge • Namaḥ Samantavajrānāṃ Hāṃ • Nammu Duranki • Nightingale Pledge • Nine Lives • Nine Lives - Roma • Nirmānnarati - Heaven's Foam • Nobunaga THE Rock 'n' Roll • No Second Strike • Nursery Rhyme • O' Dragon, Conquer the Expanses of Wadatsumi • Oar Wooden Sword • Ochd Deug Odin • Ogre Trance • Okuni Repertoire - Kabuki of the Izumo Wild God • Oṃ Ālolik Svāhā • One Shot, My Love • Onikiri Yasutsuna • Only For Killing • Onyx Tauros • Optateshke Okimunpe • Opulence of Sunlight and Catnap • Orchid Rounds X • Orion Hórkos • Ortygia Amore Mio • Outrage Amazon • Ox-King Storm Call - The Inescapable Net of Heaven

P

Pain Breaker • Pale Blue Dot • Pandemonium Cetus • Pāpīyas Metamorphosis • Pashupata • Peerless in Swordsmanship - Zen and the Sword As One • Pèlerinage du Temple • Per Aspera Ad Astra • Phantasm Punishment • Phantom Maiden • Photon Ray • Phoebus Catastrophe • Piedra Del Sol • Pohjola Fimbul • Poseidon Maelstrom • Poseidon Blessing • Prelati's Spellbook • Prince Lanling in Battle • Prisma☆Splash Rainbow! • Pygmalion Chisel Out • Prydwen Tube Riding • Pygmalion Chisel Out

Q-R

Qliphoth Rhizome • Quetzalcoatl • Queen Anne's Revenge • Quintett Feuer • Ragnarök Lífþrasir • Ramesseum Tentyris • Rapid-fire Ortygia • Red Form • Requiem for Death • Resurrection Fraught Hades • Rêve de Durandal • Rhongomyniad • Round of Avalon • Roadless Camelot • Rule Breaker

S

Sacrifice • Saint War Order • Samadhi Through Transforming Flames • Sanat Kumara • Sanat Kumara Wheel • Santa Maria - Drop Anchor • Saraswati Meltout • Sea Serpent Storm Blue • Secace • Secace Morgan • Secret-Calibur • Secret-Myniad • Sentinel Stellaris • Serment de Durandal • Settlement Sword • Sfyrí tou Tálos • Sha Nagba Imuru • Shimabara Hell • Shinsengumi • Śakra's Vajra • Shooting Star Ortygia • Sibuxiang • Six Realms Five Rings - The Divine Figure of Kurikara • Six Secret Teachings and Three Strategies - Noble Demon King's Great Feather Fan • Skewered Plasma Blade • Smile of the Stheno • Sneferu Iteru Nile • Snegleta Snegurochka • Song of Grail • Song of Selfless Loyalty • Sotoori Hime - Spider's Demeanour • Space Dead Man's Hand • Spinster Habetrot • Star of Calamity • Stella • Sudarshan Chakra Yamaraj • Sumerki Kremlin • Suzume Gaeshi • Svanhvít • Switch On - Airgetlám • Sword of Boudica • Sword of Paracelsus • System Keraunos

T

The Tale of Genji - Aoi - Mononoke • The Tale of Genji - Kiritsubo - Parting • Tarasque • Tauropolos Skia Thermokrasia • Teardrop Photon Ray • Tengu's Feather Fan - Sudden Gale • Testarossa Maiden • Thermopylae Enomotia • The Domination Beginning • The Dynamics of an Asteroid • The Greatest Hits - "Calling Agape" • The Pilgrimage of the Five Hundred Arhat • Thirty-six Views of Mount Fuji • Three Enigmas • Three Line Formation • Thunderer • Ticktock Bomb • A Tour of the Waterfalls of the Provinces • Trichiliocosm • Triple-Linked Crane Wings • Trishula Shakti • Tri-star Amore Mio • Troias Tragōidia • Troia Hippos • Troia Velos • Trojan Reinforce • Tsago Degi Naleya • Tsubame Gaeshi • Tsumukari Muramasa • Tunguska Nine Drive • Twin Arm - Big Crunch • Two-Pronged Formation

U-V

Uisce Beatha • Underthrow Freeze Sinker • Unlimited Lost Works • Unspeakable Formation • Unreturning Formation • Uomo Universale • Uraeus Astrape • Vendredi Treize • Vijñaptimātratā: Mystic Eyes of Death Perception • Vijñaptimātratā: Mystic Eyes of Distortion • Vishnu Bhuja • Viy Viy Viy • VR Shinkage-ryuu Hidden Art - Tomoe's Abyssal Solar Blade • Völkermord Feuerdrache • Vulcano Caligorante • Vyākaraṇa - Buddha of Glorious Sandalwood

W-Z

Wandering Tales of Shana-oh (Eye of Shiva - Detecting the Six Secret Teachings • Usumidori - Short Steps With The Heavenly Blade • Benkei - Steadfast Position • Dan-no-Ura - Eight-Boat Leap • Hoemaru - Spider Slayer • Kikenjō - Icicle Cutting) • White Shaft Spear • Wicker Man • Winning Arkaputra • Wish Upon a Star • World Faith Domination • Wry Rhyme Goodfellow • Xiuhcoatl • Yew Bow • Yucatán Regalo de Navidad • Zabaniya(Delusional Heartbeat • Zeus Funder • Zmei Gorynych • Zveri - Krestnyy Khod • Zweite Schiessen

Fate/Prototype




Fragments

Abu el-Hol Sphinx • Bab-ilu • Brynhild Komedia • Brynhild Romantia • Dangerous Game • Enki • Excalibur Proto • Gae Bolg Origin • Harpe • Kibisis • Mantle • Mesektet • Mirror shield • Ramesseum Tentyris • Stella • Winged sandals • Zabaniya: Delusional Poison Body

Fate/strange Fake

Age of Babylon • Enuma Elish • Excalibur • From Hell • Grand Dictionnaire de Cuisine • Grand Illusion • Goddess of War • King's Order • Musketeers' Masquerade • Natural Born Killers • Nine Lives • Reincarnation Pandora • Rounds of Lionheart • Unknown‎ (Gilgamesh) • Unknown (Hippolyta) • Zabaniya: Phantasmal Pedigree (Febrile Inspiration • Ichor of Reverie • Meditative Sensitivity • Raving Shadow Flash)

Fate/kaleid

Apneic Beauty • Arrow Protection Amulet • Authoritarian Personalism • Crown Undertaker • Fake Nine Lives • Hades's Cap of Invisibility • Ig-Alima • Mjölnir • Nameless Class Cards • Ninth Prayer • Sul-sagana • The Heavens are Born from the Earth • True Nine Lives • Shadow Hand of Code • Zabaniya: Dead Heartbeat Melody

Capsule Servant

Curly Hair Sword Antenna • Laser Excalibur • Starlight Champs-Élysées

Fate/KOHA-ACE

Boneless Man • Child of the Sun • Coat of Oaths • Demon King of the Sixth Heaven • Fierce Tiger Forcibly Climbs a Mountain • Flag of Sincerity • God Spear, No Second Strike • Golden Demon Realm ZIPANG • Like A Soaring Dragon • Maxwell's Demon • Sunomata Castle • Sword Hunt • Three Line Formation • Transcendent Dazzling Castle of the Sun

Fate/Requiem

Autumn Leaf Viewing • Flying Dutchman • Galahad Alter's Second Sword • Hannibal Barca's unnamed Noble Phantasm • La Grosse Tour • Longinus • Pale Blue Dot • Sword of the Strange Hangings

Other

Brionac • Boomelancer • Cú Chulainn's Castle • Hazanken • Holy Grail • Gungnir • Unlimited Bla Gáe Bolg Gandr Works Excalibur