EnglishEnglish | JapaneseJapanese
« This golem is not meant to be invincible. Rather, it must be designed so that it can die through any kind of means. The golem I'm creating possesses life. Therefore, it will die. My golem is not a craft to simply move clay dolls. My golem is the creation of life… in other words, a copy of the original human, Adam. »
(Avicebron)

Golem Keter Malkuth: Royal Crown - the Light of Wisdom (王冠・叡智の光, Ōkan - Eichi no Hikari?) is the unfinished work of Solomon ibn Gabirol, a golem that he could not complete during his lifetime.[1] Unlike regular Noble Phantasms that can be called "complete existences", it was recorded in history despite being incomplete. His wish in participating in the Holy Grail War is its completion, but simply constructing it is not enough. He wishes to reproduce God's miracle in the creation of life, bringing forth a copy of the Primordial Human, Adam (原初の人間, Gensho no Ningen?), so simply creating a golem of unparalleled power will not allow it to become a perfect existence. He wishes for it to become a supreme golem that will act as a "great king who would lead us humans filled with hardship and suffering to the Garden of Eden once more."
Creation and Activation
[
]
EnglishEnglish | JapaneseJapanese
« Born of mother Earth, let thee take in the Wind of wisdom, drink deep of the Water of life..."
"A brand of Fire shalt rest in thy hand, removing thee from the Devil of disease. Thy rancor shalt sunder thee, yet thy love shalt cleanse thy blood..."
"Let thee be a colossus, soaring amongst the highest peaks. Let thee be stone, unyielding and firm. Let thy form befit thine office... our guardian, our leader, our great foundation..."
"Thou art of earth yet not of earth, of man yet not of man. Thou shalt rest in paradise. Thou shalt rule it, for we would be led to its gates by thee. Thou art Dream. Thou art Hope. Thou art Love."
"Thou art the First Man, bearing the Holy Spirit Ruwach... thy name be Adam. »
(Caster activating Adam)
Caster designs it over time, taking two months to finalize it in his workshop. Through gathering similar materials as used for his other golems, he is able to complete it to the point where he only needs to prepare a casting for the components, a three-day process, that allows him to attune it for the insertion of the final material, the core, at any time. It is noted to be made to consume energy, continuously requiring an infinite amount of magical energy after it is summoned. This function requires a core, a first-class magus, to power it. The quality of the core is reflected in the power of the golem, so those who boast the succession of a thousand-year-old Magic Crest are most suitable. While second-rate and third-rate magi can be gathered easily, only the seven Masters within the Black Faction and extraordinary talents like Sieg with his first-class Magic Circuits are available to him. While initially granted the use of Gordes Musik Yggdmillennia, Caster is disappointed in his quality, "passingly adequate", wishing to have recaptured Sieg. He later uses his own Master, Roche Frain Yggdmillennia, who has the greatest compatibility due to his love for golems.
After it is fully made except for the insertion of the core, it is kept submerged in a lake and Caster inserts the first component of the core, a giant cylindrical key, into the mud and performs an incantation to bring it to life.
Adam
[
]
Adam is an exceedingly large golem of fifteen meters in height "when it is born", but that in itself is not extremely special. While Adam is much greater in quality due to Caster's skill, it is possible for an experienced golemancer like Roche to construct a similar sized golem within fifty years. Compared to the golem of similar or even a larger size owned by a witch told of in legends, the age of that legend would mean that golem would be spiritually stronger. Although made with costly, pristine materials, they are nothing special despite that. Its greatest power is the "utterly abnormal" conceptual ability it possesses that puts it on a completely different level compared to either of Roche's or Caster's previous creations.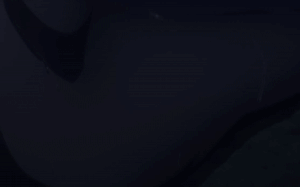 It is an autonomous Reality Marble that has the ability to continually repaint the world into Paradise (楽園, Rakuen?) for as long as he exists. Just by stepping on the ground, it is endlessly supplied with mana, and at the same time, it encroaches on the surrounding land and turns it into "Eden". Furthermore, it is able to receive the blessing of the earth so that as long as its feet are on the earth, it cannot be destroyed with any means. It will continue to move unhindered even if its maker, Caster, perishes. As the span of Eden expands, the giant's size will change and multiply until it finally exceeds a thousand meters, its largest size. The body doubles in size in one hour intervals from the moment it is born. It is said that "a fifteen-meter-sized giant could be easily defeated by even a Servant with average C Rank stats", but as expected, one at the size of a thousand meters would be impossible to kill without a group of first-rate Servants.[1][2]
The reason Jeanne and the others were so frantic against the giant when it was still fifteen meters tall is because they could tell that the speed of its growth was extraordinary, and if their response had been even a bit slower, the giant would have grown to thirty meters and displayed even harsher resistance.[2]

References
[
]
↑ 1.0 1.1 1.2 1.3 1.4 1.5

[] Fate/Apocrypha material - STATUS: Caster of Black, p.026-027

Class: Caster
Master: Roche Frain Yggdmillennia
True name: Avicebron
Gender: Male
Height/Weight: 161cm/52kg
Alignment: Lawful Neutral

Strength: E
Endurance: E
Agility: D
Magic: A
Luck: B
Noble Phantasm: A+

Class Skills
■ Territory Creation: B
To make an encampment that is advantageous to one as a magus.
Able to build a "factory," specialized to casting golems.

■ Tool Creation: B+
Can create items infused with magical energy.
Caster's skill is specialized towards golems. It is impossible to make anything else.

Personal Skills
■ Numerology: B
A magecraft system, Kabbalah.
Combining shortened arias due to Notarikon, multiple commands can be instantly given to multiple golems.

Noble Phantasm
■ Golem Keter Malkuth: Royal Crown, the Light of Wisdom
Rank: A+
Type: Anti-Army Noble Phantasm
Range: 1-10
Maximum Number of Targets: 100 people
The Noble Phantasm that Caster could not complete during his life.
Imitating Primordial Human, Adam, who, as long as he exists continues to repaint the world with his autonomous Reality Marble.
Continues to move, unhindered, even if the maker, Caster, perishes.
Is able to receive the blessing of the earth, so that as long as it's feet are on the earth, it cannot be destroyed with any means.
After it is born it's body doubles in one hour intervals, the largest size is approximately 1000 meters.
Furthermore, to work, it is necessary for a magus to be in the core.

CLASS キャスター
マスター:ロシェ・フレイン・ユグドミレニア
真名:アヴィケブロン
性別:男性
身長・体重:161cm/52kg
属性:秩序・中庸

筋力:E
耐力:E
敏捷:D
魔力:A
幸運:B
宝具:A+

クラス別能力:
■ 陣地作成:B
魔術師として、自らに有利な陣地を作り上げる。
ゴーレムの鋳造に一点特化した"工場"の形成が可能。

■ 道具作成:B+
魔力を帯びた器具を作成できる。
キャスターのスキルはゴーレムに特化しており、それ以外は何も作ることができない。

固有スキル
■ 数秘術:B
魔術系統の一つ、カバラ。
ノタリコンによる短縮詠唱と組み合わせることにより、複数のゴーレムに複数のコマンドを一瞬で打ち込むことを可能とする。

宝具
■ 王冠:叡智の光
ランク:A+ 
種別:対軍宝具
レンジ:1~10
最大捕捉:100人
キャスターが生前に作ること叶わなかった未完成の宝具。

『原初の人間』を模倣した、存在する限り世界を塗り替え続ける自律式固有結界。
作り手であるキャスターが滅んでも、構わず動き続ける。
大地からの祝福を得ることができ、足が大地についている限りは決して滅ぶことがない。
生まれ落ちると一時間ごとに体躯が倍増し、最大サイズは約一千メートル。
なお、動力として心臓部分に魔術師を一体必要とする。

↑ 2.0 2.1

[] Fate/Apocrypha material - Encyclopedia: Royal Crown, the Light of Wisdom [Noble Phantasm], p.166 [T]

Royal Crown, the Light of Wisdom [Noble Phantasm]
Golem Keter Malkuth. The Noble Phantasm of Caster of Black, Avicebron. It is not something that he created while he was alive; rather, it is his unfulfilled dream that was turned into a Noble Phantasm. It is an imitation of the "first human Adam", a Reality Marble which has been given life of its own.
Just by stepping on the ground, it is endlessly supplied with prana, and at the same time it encroaches on the surrounding land and turns it into "Eden".
Its full height was fifteen meters at the time of its birth, but this is only the measurement of "when it was born". As the span of Eden expands, the giant's size will change and multiple, until it finally exceeds a thousand meters. It is said that "a fifteen-meter-sized giant could be easily defeated by even a Servant with average C rank stats, but as expected, one at the size of a thousand meters would be impossible to kill without a group of first-rate Servants. And, incidentally, the stomachs of the people tasked with covering up it all up would die.
The reason Jeanne and the others were so frantic against the giant when it was still fifteen meters tall is because they could tell that the speed of its growth was extraordinary, and if their response had been even a bit slower, the giant would have grown to thirty meters and displayed even harsher resistance.

王冠・叡智の光【宝具】
ゴーレム・ケテルマルクト。
Fate/stay night




Fate/hollow ataraxia

Argon Coin • Avalon • Avesta • Bellerophon • Blood Fort Andromeda • Breaker Gorgon • Caladbolg II • Caliburn • Dainsleif • Durandal • Ea • Enkidu • Excalibur • Excalibur Morgan • Fragarach • Gáe Bolg • Gate of Babylon • God Hand • Gram • Harpe • Houtengeki • Hrunting • Invisible Air • Kanshou and Bakuya • Nine Lives • Nine Lives Blade Works • Potion of youth • Rho Aias • Rule Breaker • Tsubame Gaeshi • Unlimited Blade Works • Verg Avesta • Vajra • Zabaniya: Delusional Heartbeat • Zabaniya: Cyber Phantasy

Fate/Zero

Arondight • Avalon • Ea • Enkidu • Excalibur • For Someone's Glory • Gáe Buidhe • Gáe Dearg • Gate of Babylon • Gordius Wheel • Invisible Air • Ionioi Hetairoi • Knight of Owner • Prelati's Spellbook • Vimana • Zabaniya: Delusional Illusion

Fate/EXTRA

Agni Gandiva • Amalavijñāna - Boundary of Emptiness • Amita Amitabha • Angra Mainyu/CCC • Aestus Domus Aurea • Athanaton Ten Thousand • Báthory Erzsébet • Bellerophon • Blessing of Wisdom • Blood Fort Andromeda • Blut die Schwester • Brahmastra • Brahmastra Kundala • Brynhild Romantia • Carolus Patricius • Carolus Patricius Auctoritas • Carolus Patricius Dimitte • Charles Patricius • Chakravartin • Cursed Cutting Crater • Daishintou • Eightfold Blessing of Amaterasu • Excalibur Galatine • Excalibur Image • Fairy Snow Photon Ray • Fierce Tiger Forcibly Climbs a Mountain • Gate of Skye • God Force • Golden Hind • Golden Wild Hunt • Joyeuse • Joyeuse Ordre • Kavacha and Kundala • Kazikli Bey • Kilenc Sárkány • Katoptron Katho Phlegon • Märchen Meines Lebens • No Face May King • No Second Strike • Nursery Rhyme • Photon Ray • Saraswati Meltout • Teardrop Photon Ray • The Queen's Glass Game • Vasavi Shakti • Yew Bow

Fate/Apocrypha

Akhilleus Kosmos • Agrius Metamorphosis • Andreias Amarantos • Antares Snipe • Armor of Fafnir • Balmung • Blasted Tree • Brahmastra Kundala • Bridal Chest • Casseur de Logistille • Clarent • Clarent Blood Arthur • Crying Warmonger • Diatrekhōn Astēr Lonkhē • Dromeus Komētēs • First Folio • Golem Keter Malkuth • Hanging Gardens of Babylon • Hippogriff • Kavacha and Kundala • Kazıklı Bei • La Black Luna • La Pucelle • Left Hand - Xanadu Matrix • Legend of Dracula • Luminosité Eternelle • Maria the Ripper • Phoebus Catastrophe • Right Hand - Evil Eater • Secret of Pedigree • Sikera Ušum • The Mist • Trap of Argalia • Troias Tragōidia • Vasavi Shakti
Unused: Abyssus Draconis • Benkei Butsu • Eighth Implement • Interfectum Dracones • Sacrifice • The Disputed Spoils of War • The Globe • The Seven Arrows of the Big Dipper

Fate/Grand Order

A

Absolute Sword - Endless Flash • Absolute Sword - Endless Three-Stage • Abyssus Draconis • Aigis • Agni Gandiva • Airavata King Size • Akafiloga All-Grið • Alf Layla wa-Layla • All Things Must Pass - To Flourish is To Fall • Ama-no-Sakahoko • Amalavijñāna - Boundary of Emptiness • America's Sweetheart of Darkness • Ambushed from Ten Sides - As If There Was No Shadow • An Gal Tā Kigal Shē • An Gal Tā - Seven Colors • Angelica Cathay • Anpu Neb Ta Djeser • Antares Snipe • Anti-fling Rondo • Apfel Schiessen • Arc de Triomphe de l'Étoile • Ark • Arondight Overload • Around Caliburn • Ars Almadel Salomonis • Ars Nova • Ars Paulina • Artemis Hagnós • Ascalon • Assault Medicine Full-Burst Party • Astrapste Argo • Asurashreshtha • Athanaton Ten Thousand • Attendre, Espérer • Authentic Triumph • Autumn Leaf Viewing • Avidya, Three-Stage Thrust • Azamaru • Azrael

B

Balmung • Báthory Erzsébet • Báthory Brave Erzsébet • Báthory Halloween Erzsébet • Bayard • Beagalltach • Beautiful Journey • Bishamonten's Eight Phases Wheel Charge Formation • Black Arts Decapitation Method - Moonflower • Black Dirty Barty Howling • Black Dog Galatine • Blasted Tree • Bloodbath Crown • Blue Summer Palladion • Brahmastra (Rama) • Brahmashirastra • Breaker Gorgon • Bölverk Gram • Bone Collector • Boneless Man • Bouclier de Atlante • Breast Zero Erzsébet • Bright Ehangwen • Brynhildr Romantia • Brynhildr Romantia (Passionlip) • Brynhildr Sigurtein • Bucephalus

C

Caledfwlch Caladbolg • Caladbolg • Caliburn • Candy Star Photon Ray • Caress of the Medusa • Caribbean Free Bird • Caribbean Free Bird - Act 2 • Channeling - Omen of the Great God Ibuki • Chaos Labyrinthos • Chariot My Love • Chariot of Boudica • Chionis Tauros • Christine, Christine • Chronos Rose • Chyornyj Oprichniki • Chu Shi Biao • Chyornyj Oprichniki • Clarent Blood Arthur • Crazy Trip Drive Idol • Crocea Mors • Cross-Calibur • Cruaidín Sétanta • Crying Warmonger • Crystal Dress • Crystal Palace • Curruid Coinchenn • Cursed Cupid Cleanser • Cursed Cutting Crater • Custos Morum

D

Das Rheingold • Dazzling Castle of the Sun in the Demonic Realm • Dead End - Airgetlám • Demon King of the Sixth Heaven • Demon King Turns the Heavens - Red Spider Lily • De Sterrennacht • Des Océans d'Allégresse • Dharmapala Girl - Nine-headed Dragon Massacre • Dimension of Steam • Dinosaur Summer Goodbye • Dio Santissimo Misericordia de mi • Dioscures Tyndaridae • Distihia Milya • Divine Sword - Kusanagi-no-Tachi • Dojo-ji Bell Form 108 - Fire Dragon Mow Down • Duria Antiquior • Durindana

E

Edin Shugra Quasar • Eightfold Blessing of Amaterasu • Elementary, My Dear • Emotional Engine - Full Drive • Emotional Engine - Vivid Full Sensation • Encomium Moriae • Enfer Château d'If • Eternal Lament • Eternal Mirror that Models the Celestial Bodies • Etherspace, Howbeit the Order • Everlasting Summer Sunlight • Excalibur Vivian • Eye of the Euryale

F

Failnaught • Fairy Tale Erzsébet • Fax Caelestis • Femme Fatale Baiser • Fergus My Love • Fergus, My Good-Looking Brave • Fetch Failnaught • Fintan Finegas • First Folio • Five Elements Mountain - Buddha Palm • Flawless Masterpiece - The Crane's Fate, A Teary Farewell • Fleur de Lys • Flucticulus Diana • Flying Bright Spirit - Fire-Tipped Spear • Formlessness • Fragarach Énbarr • Frieren Scharfrichter

G

Gae Bolg Alternative • Gáe Bolg: Gouging Piercing Spear of Carnage • Ganesh Impact • Ganesha Vighneshvara • Ganryuu-jima • Garden of Avalon • Gate of Skye • God Spear, No Second Strike • God-Striking Whip • God Force • Gohou Shoujo-Kuzuryu Ousatsu • Golden Drive • Golden Eater • Golden Spark • Golden Wild Hunt • Golem Keter Malkuth • Great Death Claw • Great Flame of Mount Ooe • Great Grudge of Rashoumon • Great Ram Nautilus • Grendel Buster • Guillotine Breaker • Gugalanna Strike

H-K

Hachiman Prayer - Shooting Through a Great Demon • Half-dead Blood Axe • Hamesh Avanim • Haradhanu Janaka • Hazy Inverted Moon - Eleven Forms • Heavenly Demon Rain • Heaven's Hole • Het Gele Huis • Hollow Heart Albion • Hope of Avalon • Iam Redit et Virgo • Imitation God Force • Immortal Chaos Brigade • Inexhaustible Bale • Innocence Arondight • Interfectum Dracones • Invisible Air • Ira Lupus • Iz Tula Seven Drive • Jaguar in the Black • Jet, Three-Stage Thrust • Judgment of the Ten Rulers of Afterlife - Journey of the Wicker Basket • Kama Rūpāstra • Kama Sammohana • Kazikli Bey (Berserker) • Kazikli Bey (Lancer) • Knight of Owner • Kur Kigal Irkalla

L

Laevatein • La Féerie d'une Nuit • La Grâce Fille Noël • La Grondement Du Haine • La Grosse Tour • Lapithai Caeneus • Lauda Lentum Domus Illustrius • La Mort Espoir • Laus Saint Claudius • Le Rêve Ensoleillé • Let Us Walk Together Through Our Land • Leviathan Melt Purge • Lie Like Vortigern • Like a Soaring Dragon • Longinus Count Zero • Loptr Laegjarn • Lord Camelot • Lord Chaldeas • Lord Hachitendo of Hakuro Castle's Hundred Demons • Lordless Camelot • Lumino-Calibur • Luminosité Eternelle

M

Mac an Luin • Maelstrom - Evil Spirit Left Minister • Magna Voluisse Magnum • Mahāpralaya • Mahākāla Shakti • Manual of Accusation • Märchen Meines Lebens • Mara Śūnyatā • Marital Vows of Rainbow Skirts and Feather Robes • Marvelous Exploits • Mata Hari • Mechanical Illusionary Method - Bull Swallowing • Melammu Dingir • Metabole Piglets • Meteor Snegurochka • Mikotto • Mold Camelot • Moles Necessrie • Monte Cristo Mythologie • Moralltach • Mountainous Power and Matchless Valor • Mount Ooe - Enlightened Oni Slayer • Multitude of Colors - Providential Oni Poison • My Red Mead

N-O

Nahin Denge • Namaḥ Samantavajrānāṃ Hāṃ • Nammu Duranki • Nightingale Pledge • Nine Lives • Nine Lives - Roma • Nirmānnarati - Heaven's Foam • Nobunaga THE Rock 'n' Roll • No Second Strike • Nursery Rhyme • O' Dragon, Conquer the Expanses of Wadatsumi • Oar Wooden Sword • Ochd Deug Odin • Ogre Trance • Okuni Repertoire - Kabuki of the Izumo Wild God • Oṃ Ālolik Svāhā • One Shot, My Love • Onikiri Yasutsuna • Only For Killing • Onyx Tauros • Optateshke Okimunpe • Opulence of Sunlight and Catnap • Orchid Rounds X • Orion Hórkos • Ortygia Amore Mio • Outrage Amazon • Ox-King Storm Call - The Inescapable Net of Heaven

P

Pain Breaker • Pale Blue Dot • Pandemonium Cetus • Pāpīyas Metamorphosis • Pashupata • Peerless in Swordsmanship - Zen and the Sword As One • Pèlerinage du Temple • Per Aspera Ad Astra • Phantasm Punishment • Phantom Maiden • Photon Ray • Phoebus Catastrophe • Piedra Del Sol • Pohjola Fimbul • Poseidon Maelstrom • Poseidon Blessing • Prelati's Spellbook • Prince Lanling in Battle • Prisma☆Splash Rainbow! • Prydwen Tube Riding • Pure Land of Mice • Pygmalion Chisel Out • Pygmalion Chisel Out

Q-R

Qliphoth Rhizome • Quetzalcoatl • Queen Anne's Revenge • Quintett Feuer • Ragnarök Lífþrasir • Ramesseum Tentyris • Rapid-fire Ortygia • Red Form • Requiem for Death • Resurrection Fraught Hades • Rêve de Durandal • Rhongomyniad • Roadless Camelot • Round of Avalon • Rule Breaker

S

Sacrifice • Saint War Order • Samadhi Through Transforming Flames • Sanat Kumara • Sanat Kumara Wheel • Santa Maria - Drop Anchor • Saraswati Meltout • Sea Serpent Storm Blue • Secace • Secace Morgan • Secret-Calibur • Secret-Myniad • Sentinel Stellaris • Serment de Durandal • Settlement Sword • Sfyrí tou Tálos • Sha Nagba Imuru • Shimabara Hell • Shinsengumi • Śakra's Vajra • Shooting Star Ortygia • Sibuxiang • Six Realms Five Rings - The Divine Figure of Kurikara • Six Secret Teachings and Three Strategies - Noble Demon King's Great Feather Fan • Skewered Plasma Blade • Smile of the Stheno • Sneferu Iteru Nile • Snegleta Snegurochka • Song of Grail • Song of Selfless Loyalty • Sotoori Hime - Spider's Demeanour • Space Dead Man's Hand • Spinster Habetrot • Star of Calamity • Stella • Sudarshan Chakra Yamaraj • Sumerki Kremlin • Suzume Gaeshi • Svanhvít • Switch On - Airgetlám • Sword of Boudica • Sword of Paracelsus • System Keraunos

T

Taisu Awaken • The Tale of Genji - Aoi - Mononoke • The Tale of Genji - Kiritsubo - Parting • Tarasque • Tauropolos Skia Thermokrasia • Teardrop Photon Ray • Tengu's Feather Fan - Sudden Gale • Testarossa Maiden • Thermopylae Enomotia • The Domination Beginning • The Dynamics of an Asteroid • The Greatest Hits - "Calling Agape" • The Pilgrimage of the Five Hundred Arhat • Thirty-six Views of Mount Fuji • Three Enigmas • Three Line Formation • Thunderer • Ticktock Bomb • A Tour of the Waterfalls of the Provinces • Trichiliocosm • Triple-Linked Crane Wings • Trishula Shakti • Tri-star Amore Mio • Troias Tragōidia • Troia Hippos • Troia Velos • Trojan Reinforce • Tsago Degi Naleya • Tsubame Gaeshi • Tsumukari Muramasa • Tunguska Nine Drive • Twin Arm - Big Crunch • Two-Pronged Formation

U-V

Uisce Beatha • Underthrow Freeze Sinker • Unlimited Lost Works • Unspeakable Formation • Unreturning Formation • Uomo Universale • Uraeus Astrape • Vendredi Treize • Vijñaptimātratā: Mystic Eyes of Death Perception • Vijñaptimātratā: Mystic Eyes of Distortion • Vishnu Bhuja • Viy Viy Viy • VR Shinkage-ryuu Hidden Art - Tomoe's Abyssal Solar Blade • Völkermord Feuerdrache • Vulcano Caligorante • Vyākaraṇa - Buddha of Glorious Sandalwood

W-Z

Wandering Tales of Shana-oh (Eye of Shiva - Detecting the Six Secret Teachings • Usumidori - Short Steps With The Heavenly Blade • Benkei - Steadfast Position • Dan-no-Ura - Eight-Boat Leap • Hoemaru - Spider Slayer • Kikenjō - Icicle Cutting) • White Shaft Spear • Wicker Man • Winning Arkaputra • Wish Upon a Star • World Faith Domination • Wry Rhyme Goodfellow • Xiuhcoatl • Yew Bow • Yucatán Regalo de Navidad • Zabaniya(Delusional Heartbeat • Zeus Funder • Zmei Gorynych • Zveri - Krestnyy Khod • Zweite Schiessen

Fate/Prototype




Fragments

Abu el-Hol Sphinx • Bab-ilu • Brynhild Komedia • Brynhild Romantia • Dangerous Game • Enki • Excalibur Proto • Gae Bolg Origin • Harpe • Kibisis • Mantle • Mesektet • Mirror shield • Ramesseum Tentyris • Stella • Winged sandals • Zabaniya: Delusional Poison Body

Fate/strange Fake

Age of Babylon • Enuma Elish • Excalibur • From Hell • Grand Dictionnaire de Cuisine • Grand Illusion • Goddess of War • King's Order • Musketeers' Masquerade • Natural Born Killers • Nine Lives • Reincarnation Pandora • Rounds of Lionheart • Unknown‎ (Gilgamesh) • Unknown (Hippolyta) • Zabaniya: Phantasmal Pedigree (Febrile Inspiration • Ichor of Reverie • Meditative Sensitivity • Raving Shadow Flash)

Fate/kaleid

Apneic Beauty • Arrow Protection Amulet • Authoritarian Personalism • Crown Undertaker • Fake Nine Lives • Hades's Cap of Invisibility • Ig-Alima • Mjölnir • Nameless Class Cards • Ninth Prayer • Sul-sagana • The Heavens are Born from the Earth • True Nine Lives • Shadow Hand of Code • Zabaniya: Dead Heartbeat Melody

Capsule Servant

Curly Hair Sword Antenna • Laser Excalibur • Starlight Champs-Élysées

Fate/KOHA-ACE

Boneless Man • Child of the Sun • Coat of Oaths • Demon King of the Sixth Heaven • Fierce Tiger Forcibly Climbs a Mountain • Flag of Sincerity • God Spear, No Second Strike • Golden Demon Realm ZIPANG • Like A Soaring Dragon • Maxwell's Demon • Sunomata Castle • Sword Hunt • Three Line Formation • Transcendent Dazzling Castle of the Sun

Fate/Requiem

Autumn Leaf Viewing • Flying Dutchman • Galahad Alter's Second Sword • Hannibal Barca's Noble Phantasm • La Grosse Tour • Longinus • Pale Blue Dot • Sword of the Strange Hangings

Other

Brionac • Boomelancer • Cú Chulainn's Castle • Hazanken • Holy Grail • Gungnir • Unlimited Bla Gáe Bolg Gandr Works Excalibur