F/GO
(Oberon)
Oberon (オベロン, Oberon?), Class Name Pretender (プリテンダー, Puritendā?), is a Pretender-class Servant summoned by Ritsuka Fujimaru in the Grand Orders of Fate/Grand Order.
Profile
[
]
Identity
[
]
Oberon's real True Name is Oberon Vortigern (オベロン・ヴォーティガーン, Oberon Vōtigān?). He was summoned by the planet into the British Lostbelt in order to destroy it, but his Saint Graph was partially corrupted into "Oberon" upon his arrival by the Welsh Fairies. While in his persona as Oberon he is a charming man, in truth, as the King of the Mors, Vortigern is a Threat to Humanity who desires the destruction of both Lostbelt Britain and Proper Human History.
"My name is Oberon. Oberon Vortigern. Now it's time to raise the curtain upon this tragedy! The pilgrim's journey ends here!"
Oberon
[
]
A Servant who was summoned by the land of Britain to defeat Morgan, the ruler of Faerie Britain. He is a fairy who has been around since ancient times in the British Isles, but this Oberon is heavily influenced by the fairy king from William Shakespeare's play, A Midsummer's Night Dream. His wife in the play, Titania, is a purely fictional creation of Shakespeare's,[2] whose inspirations were Mab, Diana, and Titan.[1]
In A Midsummer Night's Dream, Oberon is described as having great power, but his character is selfish and unmanly. He has a falling out with his queen Titania over her new changeling, and in retaliation, he creates a potion that makes a person fall in love with the first living thing they see when they wake up in order to make the changeling his. However, because of Oberon's attendant Robin Goodfellow's tendency to slack off, the potion was also given to the humans Lysander and Dimitrius...[1]
There are also other stories that exist involving Oberon. In the 15th century poem Huon of Bordeaux, he was portrayed as the king of the fairy forest and a magic user with the ability to grant all wishes.[1]
He is competent in combat, but he truly excels in gathering intel and providing combat support. A hardworking person who flits around with all his might to ensure that Chaldea succeeds in their mission. He is our reliable fairy king who will do everything in his power for the right future of Britain.[1]
He is popular because his appearance makes it look like he hails from the Wind Clan or the Wing Clan, clans considered elegant in the Fairy Country, but he is not actually a fairy.[1]
Vortigern
[
]
The physical embodiment of Faerie Britain's will to destroy itself, as it is a land that was built on the sins of fairies and should not exist. He shares the same name as the Vile King Vortigern, who led to Britain's destruction by selling out Britain to different races in Pan-Human History.
The Autumn Forest, located on the outskirts of the Fairy Country (Wales), is where the fairies who have been bullied and fled home as a result, and fairies who have been persecuted for simply existing and "spreading poison", come to gather and die soon after. Insect fairies with no power whatsoever. Small fairies who couldn't join the circle of fairies in the Fairy Country that mimic human society, due to their innocence and low intelligence.[1]
In the midst of this forest inhabited by those who have nowhere else to go, and those who end up dying in obscurity hated and forgotten, the Vortigern of this era, Oberon was born.[1]
This is the second time the planet summoned Vortigern to try and destroy the Lostbelt. The first time was 1000 years ago, when he led the Mors in a war against Morgan's army. He was defeated back then by Woodwose. As long as Cernunnos continues to exist, Vortigern cannot fully utilize his power.
Appearance
[
]
Oberon has moth wings and sometimes puts on a cap with moth antennae accessories. In his true appearance, he has dragonfly wings, and his legs and right arm take on a black insectoid appearance. The legs and body of centipedes, flies, and other vermin can be seen beneath his black cloak. When using Lie Like Vortigern, he transforms into a monstrous worm-like creature.
Personality
[
]
Vortigern's cheerful Oberon personality given to him by the Welsh fairies was not a lie. He truly did think he was Oberon, and really did befriend Ritsuka Fujimaru and Chaldea. But after Wales was burned down and its fairies killed by Barghest, the spell was broken and he started to regain his true identity.
Oberon
[
]
A gentle, engaged, and kind-hearted pacifist. Because of his thoughtful nature, he is cautious when it comes to carrying out his plans and strategies, but he never misses a chance to make his move. He can dominate any situation with strong aggression (or savagery, depending on how you look at it). A perfect prince of light, as if he were a character straight from a fairytale.[1]
At any rate, he is a sly story protagonist.[1]
He has the smile of an adult but still retains his boyish mannerisms; the power and executive function of an adult despite being a boyish dreamer. He is well-educated but doesn't boast about it, carries lofty ideals but doesn't force them on other people, is weak but does not submit to violence.[1]
"I like being happy. Just as insects need clean water to live, fairies can't live without being happy."[1]
Artoria Caster describes Oberon as very Merlin-esque.[3] He has a reputation in Faerie Britain for borrowing money and not returning it. He brought millions in counterfeit money to an auction.
Similar to Shakespeare, Oberon will do things because he thinks it fits the narrative. For example, he waited before finding Protagonist and Artoria Caster because he thought it would increase their Relationship Values. Unlike Shakespeare he's not doing it because it amuses him but because that's how he thinks stories work.
Even though Titania is a fictional character who Shakespeare invented, Oberon is searching for her. Even if it's a pipedream, he wants to meet Titania, the only person who could love the eccentric King Oberon.[4]
Vortigern
[
]
Oberon the Great Liar. His existence, even his name, is a lie. When he revealed his true nature, he declared boldly, "I have nothing I like," the edges of his mouth curling upwards. Of course, this is also a lie. There isn't a single thing that he says that is true.[1]
Since everything he says and does is a lie, there is no need for him to tell the truth. He says his purpose in life is to watch people fall to ruins, but there is no way to tell whether he is speaking the truth or not. The reason why he looks down on others and causes misfortune isn't because he loves only himself and wants only himself to be happy. It is because he thinks everyone is simply disgusting. He has no love for others, nor for himself as well. Because Fairy Eyes can see the truth, he looks down on everything he sets his eyes on, and smiles sweetly to hide the discomfort constantly rising in his chest.[1]
His public persona is entirely an act, but Oberon's lies are so perfect that they are not considered "fiction." If he is so inclined, he can live like that and have that be his "true persona." However, since he is cursed and anything he does is considered a lie, it being true holds no meaning to it.[1]
He will never harbor love for any living thing, any human. To Oberon, humans and fairies alike are targets of exclusion that are "unimportant but unpleasant, disgusting but appear happy." Since Oberon can never feel "happiness" all his life, he considers other lifeforms that can achieve happiness just by being alive without any effort or intelligence, to be an eyesore and incomprehensible to him.[1]
"Damn bastards. I'll destroy everything one of these days." Oberon's aggressiveness was not born out of jealousy or hatred, but rather out of his love for Titania. But that is something Oberon will never admit.[1]
Oberon-Vortigern's desire to destroy Greater History actually comes from his Oberon side. As Oberon is a fictional existence, he is repulsed by how Chaldea culls away the Lostbelts, since they are fabricated existences as well. He spites humanity and the Greater History system for "rejecting" them, and while Vortigern wants to destroy the Lostbelt, Oberon wants to destroy Greater History for the stance they take towards "stories". Despite this, he comes to take a liking to Ritsuka. As he dies he says that the sky they wish to protect really is beautiful, and admits he was doing it for Titania, a being that could only exist in "stories".
Oberon is accompanied by a moth named Blanca, his advisor and friend. Blanca is tidy, smart, and above all, a hard worker.[3] The princess of the Autumn Forest of Wales, Blanca fell in love with Vortigern when he first appeared. Knowing what the prince really hated, the princess kept in her heart that she would flutter for him until the end. She believed that it was the only fire that could warm his cold limbs.[5] Blanca dies by absorbing the poison of the Mors that were flowing to Vortigern from across Britain, and Vortigern drops her off the side of the Storm Border.

Role
[
]
Fate/Grand Order
[
]
Fairy Round Table Domain: Avalon le Fae
[
]
Oberon is allegedly a Servant summoned by the Human Order to assist Ritsuka Fujimaru in the English Lostbelt.[6] The truth is, that when Vortigern was summoned into the Lostbelt he was weak. He was saved by the childlike fairies of Wales, who mistook him for a prince and accidentally gave him the "identity" of one, stabilizing his Saint Graph while also unintentionally making him think he really was Oberon. It is similar to how the Fairy Knights took on the names of the Greater History Knights of the Round Table, which also gave them the Knights' powers. With this new identity "Oberon" became the protector of the outcast and weak fairies of the Welsh forest.
He founded the Round Table Army, a coalition of human and fairy rebels against Morgan that is led by Percival.[7]
While Artoria believes Merlin has been teaching her in her dreams, it is implied that it is actually Oberon impersonating him as the person in her dreams uses Oberon's style of speech instead of Merlin's. When Artoria meets Oberon she also mistakes him for Merlin at first.

Other appearances
[
]
In Lord El-Melloi II Case Files and Melty Blood, Zepia Eltnam Oberon, the director of Atlas, chose the name "Oberon" for himself. In the World of Magecraft, where a resemblance of names holds a deep meaning, the relationship between him and Oberon is a story only he knows.[8]
In Fate/Grand Order Gaius Julius Caesar's profile mentions legends of Caesar having a child with a fairy,[9] referring to how in some stories Oberon is the son of Caesar and Morgan le Fay.
Abilities
[
]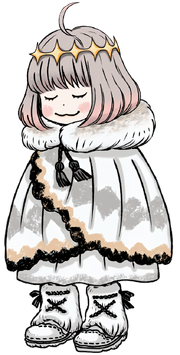 Oberon claims he can't fight.[10] Several of his projectiles decay into a suspiciously dark-looking mud-like substance after they connect with the target.[11]
He has the ability to recruit moths for reconnaissance and shrink himself to join them on their infiltration, which he calls his Robin Goodfellow form. He becomes a bit more airheaded in his shrunken form. While in his shrunken form, Oberon flies fast enough to visit all of Lostbelt Britain within two days.[12]
Every time Oberon is used as NPC Support for a fight in the English Lostbelt, he has a different Class, which is perhaps a Class ability of the Pretender class. Archer, Rider, and Caster have been observed. His abilities are the same in every one. When acting as Oberon, his Saint Graph is Ruler.
Skills
[
]
Class Skills
[
]
Anti-Human Order (D Rank): An ability that puts a stop to everything created by Humanity, as well as the laws that work in humanity's favor. It is a skill originally possessed by the Beast Class. Oberon has acquired the same skill possessed by the Evils of Humanity after deceiving and remaining in hiding for so long. He bears no hatred or resentment toward humanity. He merely wants to eradicate them, an action as instinctive as breathing. To put it simply, it is a form of malice that subtly directs people's hearts (the general atmosphere) to evil, low and cheap tendencies.

In addition, Oberon is fatally incompatible with Merlin, another resident of the "Dream World", and refuses all support from him. There is a disconnection caused by a difference in stance regarding stories, and Oberon allocates almost all of his camouflage abilities towards Merlin. As a result, Merlin cannot perceive Oberon. When Merlin sees someone talking to Oberon through his Clairvoyance, said person appears like they are talking to themselves.[1]
Territory Creation (E- Rank): The ability to create one's own workshop and base as a Mage. He used to be the king of the Fairy Forest, but his territory was lost over time and he has now become nothing more than a wanderer in stories. As a result, his Territory Creation skill is the lowest rank possible. Paradoxically, this skill shows that Oberon is now "all but a king in name only." Oberon keeps this a secret, and does his best to hide the fact that his Territory Creation rank is low.[1]
Item Construction (A+ Rank): The ability to create items. He is the highest-ranking craftsman when it comes to items that deceive the mind such as the Tricolor Field Dew, which has even managed to curse the Fairy Queen Titania.[1]
A Midsummer Night's Dream (EX Rank): A curse that Oberon has carried since he came into existence. "Everything is a dream illusion. The events that transpired here is not worthy of truth―" That is how the world's most famous play about Fairies, A Midsummer Night's Dream, closed the curtains, but on the other hand it represents Oberon's nature. In Human History, his words and actions were labelled as lies no matter what he did, so as a result, a curse where nothing about him is true and nothing he says is true has been engraved into him.[1]
Fairy Eyes (— Rank): These are not Mystic Eyes that humans possess, but are rather a type of vision that Fairies are born with that allows them to "alter worlds." These eyes, which see through all lies and reflect the truth, allow Oberon to clearly see the malice, shortcomings, and nature of intelligent beings.[1]
Personal Skills
[
]
Morning Lark (EX Rank): Morning breaks, greatly uplifting the party's mental state and increasing self-esteem. One-time forced doping. It increases the target's magical output, but only for a short amount of time. This power-up will be lost over time, so plan how you will use it for your Noble Phantasm accordingly.[1]
End of a Dream (EX Rank): A dream of the end times. An enhancement skill applied to a single ally. The affected Servant will gain an unparalleled rise in strength, but at the end of the turn they will lose all of its effects and sleep for eternity. ―Those who have lost their dreams, will never, hold the power to wake up back into reality again.[1]
Noble Phantasm
[
]
Oberon-Vortigern's Noble Phantasms is Lie Like Vortigern. While pretending to be Oberon, his Noble Phantasm is Wry Rhyme Goodfellow instead.

Development
[
]
Oberon is illustrated by Chica Umino. She was introduced to Fate/Grand Order by Mafia Kajita and became hooked on the game, and then Kajita introduced her to Kinoko Nasu, getting her the job designing Oberon. Oberon was her first time illustrating for a video game.
After their first meeting Chica Umino drew a bunch of rough sketches, asking if any of those would work for the character, and all of those could easily go in a picture book without needing any extra editing. She has a fear of insects, but despite this still bought an insect reference book while designing Oberon because according to her, if she wants her drawings to mean anything, she has to learn the real version's biology before she draws. Nasu could see her in pain every time she looked at a bug, but admired her work.[13]
Nasu's original plan for the British Lostbelt was a simple good vs evil story where Chaldea defeats Morgan and leaves, the end. But when Umino was introduced to him, he decided it was his "now or never" chance and asked her to make Oberon. Oberon's creation was the catalyst that caused him to rewrite and expand his plans for the Lostbelt, turning it into the giant chapter it is now. Since that's where Nasu was using Oberon, he had to take the story one level deeper, and that's how he added to so many new elements that he oversized the story.[13]
References
[
]
↑ 1.00 1.01 1.02 1.03 1.04 1.05 1.06 1.07 1.08 1.09 1.10 1.11 1.12 1.13 1.14 1.15 1.16 1.17 1.18 1.19 1.20 1.21 1.22 1.23 1.24 1.25 1.26 1.27 1.28 1.29 1.30 1.31 1.32 1.33 1.34 1.35 1.36 1.37 1.38 1.39 1.40 1.41 1.42 1.43 1.44 1.45 1.46 1.47 1.48 1.49 1.50 1.51 1.52 1.53 1.54 1.55 1.56 1.57 1.58 Fate/Grand Order: Oberon profile - Translated by shinyklefkey
↑ Fate/Grand Order - Lostbelt No.6: Fairy Round Table Domain: Avalon le Fae - Chapter 2 Section 3
↑ 3.0 3.1 Fate/Grand Order - Lostbelt No.6: Fairy Round Table Domain: Avalon le Fae - Chapter 2 Section 1
↑ Fate/Grand Order - Lostbelt No.6: Fairy Round Table Domain: Avalon le Fae - Chapter 6 Section 3
↑ Fate/Grand Order: Oberon Vortigern Bond Craft Essence: "Pavane for a Dead Princess"
↑ Fate/Grand Order - Lostbelt No.6: Fairy Round Table Domain: Avalon le Fae - Chapter 1 Section 6
↑ Fate/Grand Order: Cosmos in the Lostbelt - Avalon le Fae: Fairy Round Table Domain - Chapter 11 Section 6
↑

[] Lord El-Melloi II Case Files material - Encyclopedia: Zepia Eltnam Atlasia [Person], p.103

Zepia Eltnam Atlasia [Person]
The head of the Atlas Institute.
Already having become a Dead Apostle, he has overcome the limit of his lifespan.
His number of and precision with Parallel Thought Processes are overwhelming even compared to other members of the Atlas Institute, as shown by his ability during the story to suppress the rampaging Logos React almost single handedly.
Completely separate from his pursuit of magecraft, he has an overwhelming love for theater.
Furthermore, he has a strong one-sided love for his daughter (or rather, a distant descendant of his from when he was human). Rumors have it that he adds to her trials out of a joy of seeing her under stress, but there are none who can confirm that.
Also, the name Atlasia is a title given to the head of the Atlas Institute. Before becoming the director, he had chosen the name Oberon.
In the world of magecraft, where a resemblance of names holds such a deep meaning, the relationship between him and the fairy king Oberon of a Midsummer Night's Dream is a story only he knows.

ズェピア・エルトナム・アトラシア【人名】
アトラス院の院長。
すでに死徒化しており、寿命の限界を超えて活動している。
並列思考の数、その精度において、アトラス院でもほかを圧倒しており、作中ではロゴスリアクトの暴走をほぼ独力の演算で抑え込むという離れ業を見せた。
魔術の道とはまったく異なる趣味として、演劇をこよなく愛している。
なお、娘(というか人間時代の遠い子孫)には偏った愛情を抱いており、困っているところを見かけては楽しそうに試練を与えているという噂があるが、確認した者はいない。
また、アトラシアとはアトラス院の現院長が背負う称号であり、院長に選ばれる前の名をオベローンという。
名前の類似性が深い意味を持つ魔術世界において、演劇・夏の夜の夢に登場する妖精王オベロンとどのような関係性があったのかは、本人のみが知るちょっとした小噺だとか。

↑

[] Fate/Grand Order - Saber Profile [T]

Gaius Julius Caesar - Saber

Illustrator and Voice actor
Illustrator: Shima Drill
Voice Actor: Ryōtarō Okiayu

Parameters
Strength: A
Endurance: B
Agility: B
Mana: D
Luck: C
Noble Phantasm: B+

Personal Skills
Military Tactics: B
Charisma: C
Incitement: EX

Class Skills
Magic Resistance: C
Riding: B
Divinity: D

Noble Phantasm
Crocea Mors: Yellow Death
Rank: B+
Type: Anti-Unit Noble Phantasm

Profile
One of the greatest heroes of Ancient Rome.
An outstanding sovereign and a general that made a name for himself in the Galian Wars and the Britannia Expedition.
A descendant of the goddess Venus, it has been said that this lady-killer had a child with a fairy that was far from human.

Level 1 Bond
Height/Weight: 168cm・154kg
Source: Historic
Region: Europe
Alignment: True Neutral  Gender: Male
Has a habit of repeating similar words three times in a row.

Level 2 Bond
A cunning man. An ambitious person that excels in trickery.
Endowed with a large ambition and frightening intelligence, he is an expert of speech and ingenuity. A genius of incitement.
His superior intellect that brought victory in many battlefields is expressed by possession of a high rank in the Skill Military Tactics.

Level 3 Bond


Caesar's Personal Skill.
Acquisition of the words and gestures to lead the citizens・the masses.
Especially, when employed against an individual, it functions as a sort of mental attack. Extremely powerful.

Level 4 Bond
"Yellow Death"
Rank: B+  Type: Anti-Unit
The golden sword.
In regards to close-range combat, it is endowed with such a power that power that victory is assured from the moment the enemy is seen, but he himself does not feel like drawing his sword.

Level 5 Bond
He loves woman. He also loves Rome, so naturally he also loves Nero.
He loves the world. He also loves Cleopatra.
Despite showing a bold behavior towards his Master, he fundamentally will not betray him. Even the words spoken with mingled sarcasm are advices from the bottom of his heart.

Interlude
His wish for the Holy Grail is to "reunite with Cleopatra and recognize both her and Caesarion".
Enough of conspiracy. Just let me hug my boy, my boy.

ガイウス・ユリウス・カエサル - セイバー

イラストレーター・声優
ILLUST:しまどりる
CV:置鮎龍太郎

パラメータ
筋力:A
耐力:B
敏捷:B
魔力:D
幸運:C
宝具:B+

保有スキル
軍略 B
カリスマ C
扇動 EX

クラス別能力
対魔力 C
騎乗 B
神性 D

宝具
黄の死
ランク:B+
種別:対人宝具

キャラクター詳細
古代ローマ最大の英雄のひとり。
ガリア戦争やブリタニア遠征などで名を馳せた将軍にして優れた統治者。英語名はシーザー。
女神ヴィーナスの末裔にして、人ならぬ妖精との間にも子を成したと言われる色男。

アンロック条件:絆レベルを1にすると開放
身長/体重:168cm・154kg
出典:史実
地域:欧州
属性:中立・中庸  性別:男性
同じような言葉を三度続ける癖がある

アンロック条件:絆レベルを2にすると開放
食えない男。野心家で、権謀術数に長ける。
大きな野望と恐るべき知性を備えた男であり、知略と弁舌の名手。扇動の天才。
数多の戦場を勝利に導いた優れた優秀な頭脳は軍略スキルの高ランク保持として現れている。

アンロック条件:絆レベルを3にすると開放
○扇動:EX
カエサルの固有スキル。
数多の大衆・市民を導く言葉や身振りの習得。
特に個人に対して使用した場合には、ある種の精神攻撃として働く。きわめて強力。

アンロック条件:絆レベルを4にすると開放
『黄の死』
ランク:B+、種別:対人宝具
クロケア・モース。黄金の剣。
こと近接戦闘に於いてはまさしく見敵必勝の威力を有するが、本人は剣を抜きたがらない。

アンロック条件:絆レベルを5にすると開放
女好き。ローマも好き当然ネロのことも好き。
世界が好き。クレオパトラのことも好き。
マスターに対しては不敵な言動を示すが、基本的には裏切ることはない。嫌味混じりに述べる言葉も、本心からの忠告。

アンロック条件:「懐かしの勲」をクリアすると開放
聖杯への願いは「クレオパトラと再会して、彼女と息子カエサリオンを認知する」事である。
もう陰謀とかいいから。息子抱かせて、息子

↑ Fate/Grand Order - Lostbelt No.6: Fairy Round Table Domain: Avalon le Fae - Chapter 9 Section 4
↑ Fate/Grand Order - Oberon, Battle Animations
↑ Fate/Grand Order - Lostbelt No.6: Fairy Round Table Domain: Avalon le Fae - Chapter 8 Section 1
↑ 13.0 13.1 Fate/Grand Order 6th Anniversary Nasu and Takeuchi interview Translated by Comun